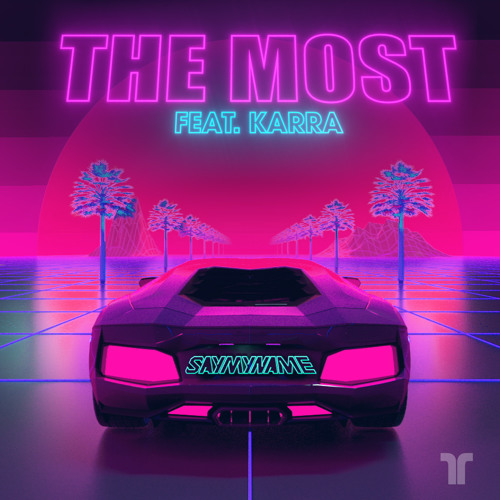 SAYMYNAME – The Most (feat. Karra)
The LA-based king of "Hard Trap" SAYMYNAME has been on an absolute tear for the last 2 years, collaborating with massive names such as Slander and Mercer. He has been putting up millions of streams on Spotify, gaining support from the heaviest of hitters like DJ Snake and securing notable festival slots such as Electric Daisy Carnival, not to mention his own headlining show alongside the good folks at Space Yacht during Miami Music Week that was trap bananas.
Today, we bring you his brand new release which is completely different from his previous catalog – "The Most," is a chill Pop/Dance hybrid featuring silky smooth vocals from Karra. The chill track is perfect for this time of year as it gets warmer outside and with it comes pool party season. Karra's voice is no stranger to dance music having been previously featured on tracks from Seven Lions, Breathe Carolina, and sober rob – her lyrics compliment SAYMYNAME's tropical dancehall type of beat. Enjoy.
SAYMYNAME – The Most (feat. Karra)