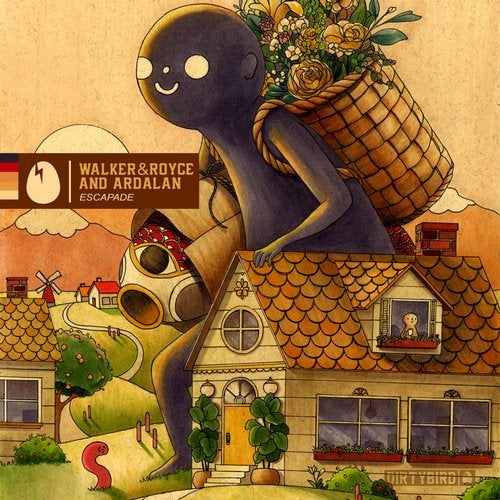 Walker & Royce – Escapade EP
New York's finest Walker & Royce have released their new Escapade EP on Dirtybird Records. The two-track EP sees them team up with fellow Dirtybird label mate Ardalan. Having only been in the game since 2011, Walker & Royce have put out a steady dose of hits, and their club shows have attracted a loyal following of fans. The house music duo struck oil with the successful release of their first studio album Self Help in 2017. Dirtybird boasts that "Range, appeal and a massive dose of nasty, gritty bass are the three chief weapons every Dirtybird artist has in his quiver." With a release like this, we can see why.
The first track, "Iz The Shit," lives up to the track title. Some filthy beat work accompanied by a metronome pacing, each drop outclasses the previous one. This track will definitely have you curling your upper lip and walking around with some serious swagger.
Track two, titled "Turn It Around," offers a slightly more accessible baseline for the casual listener. It provides a deep house beach vibe before bringing the listener some bass-filled ear candy. It possesses a feel almost as though you were walking through a haunted mansion in Super Mario. Around four and a half minutes, a euphoric breakdown comes in that shows great growth from their previous work.
This two-track follow-up hits hard, and fans are already raving over the huge beats and progressive bass lines. Don't take this writer's word for it – checkout the Escapade EP for yourself below.