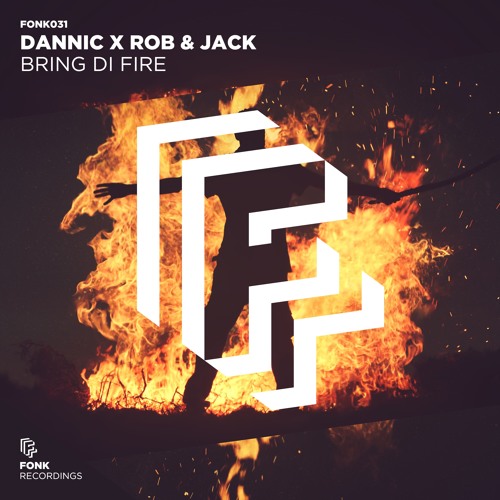 Dannic X Rob & Jack- Bring Di Fire
It's always cool when a big name DJ promotes a more underground producer by working with them. That's what we got here with Dannic collaborating with lesser known Swedish duo Rob & Jack for a high-powered new track titled 'Bring Di Fire'. Although Rob & Jack are not as well known as Dannic, judging off their previous releases, these dudes can make some seriously strong tracks. So much so that it clearly caught Dannic's ear to the point where their new collab will see its release on Dannic's own Fonk Recordings.
Any song that samples a reggae voice is already winning in my book. The words "Bring Di Fire" are sampled throughout the track with constant rolling drums in the background. The bass drop has a hard bass core with a legato-style chopped up sound. Honestly, anything Dannic puts out has energy and uniqueness to it. This track is no different. Rob & Jack input their sound nicely as well, with robotic synths that carry throughout the song. Do yourself a favor and play this track at your next party. Check it out below.