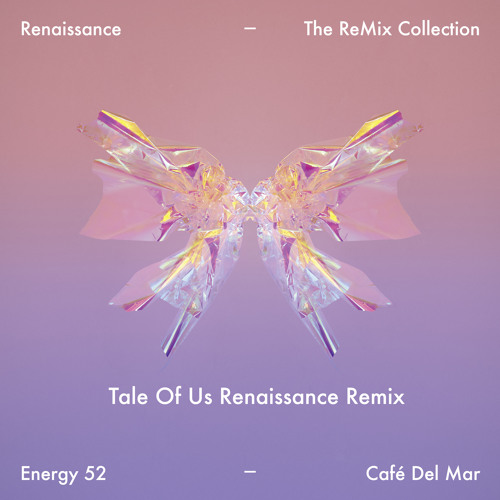 Energy 52 – Cafe Del Mar (Tale of Us Renaissance Remix)
You know how the saying goes…heroes get remembered, but legends never die. The timeless Energy 52 anthem 'Cafe Del Mar' is one of those legends. Tale Of Us has given the iconic tune a beautiful facelift with their remix. Released by Renaissance Records, Tale Of Us takes the track to a whole different level. Featuring their classical soundscape touch, the result is a masterful and uplifting song that will take any listener straight to the Balearic island of Ibiza.
With the original track bumping at a pulsating 138 bpms, this remix brings a more soulful speed at 128 bpms. Getting it's release just before club season, the update begins with a slow cascade of clamoring sound elements. Just under three minutes in, you finally get a hint of the iconic riff that brought the original to fame. A twangy take on the melody combines with the earlier sound scape just before the dark crescendo. As the tune throttles down, it becomes apparent just how powerful this track is.
Tale Of Us truly made this song their own while letting their talent shine through. They put a unique brushstroke on a song that has been remixed by the like of Deadmau5, Michael Woods, Nalin & Kane, and over 15 others.
Checkout the full tune below on Spotify, and prepare to be whisked away.