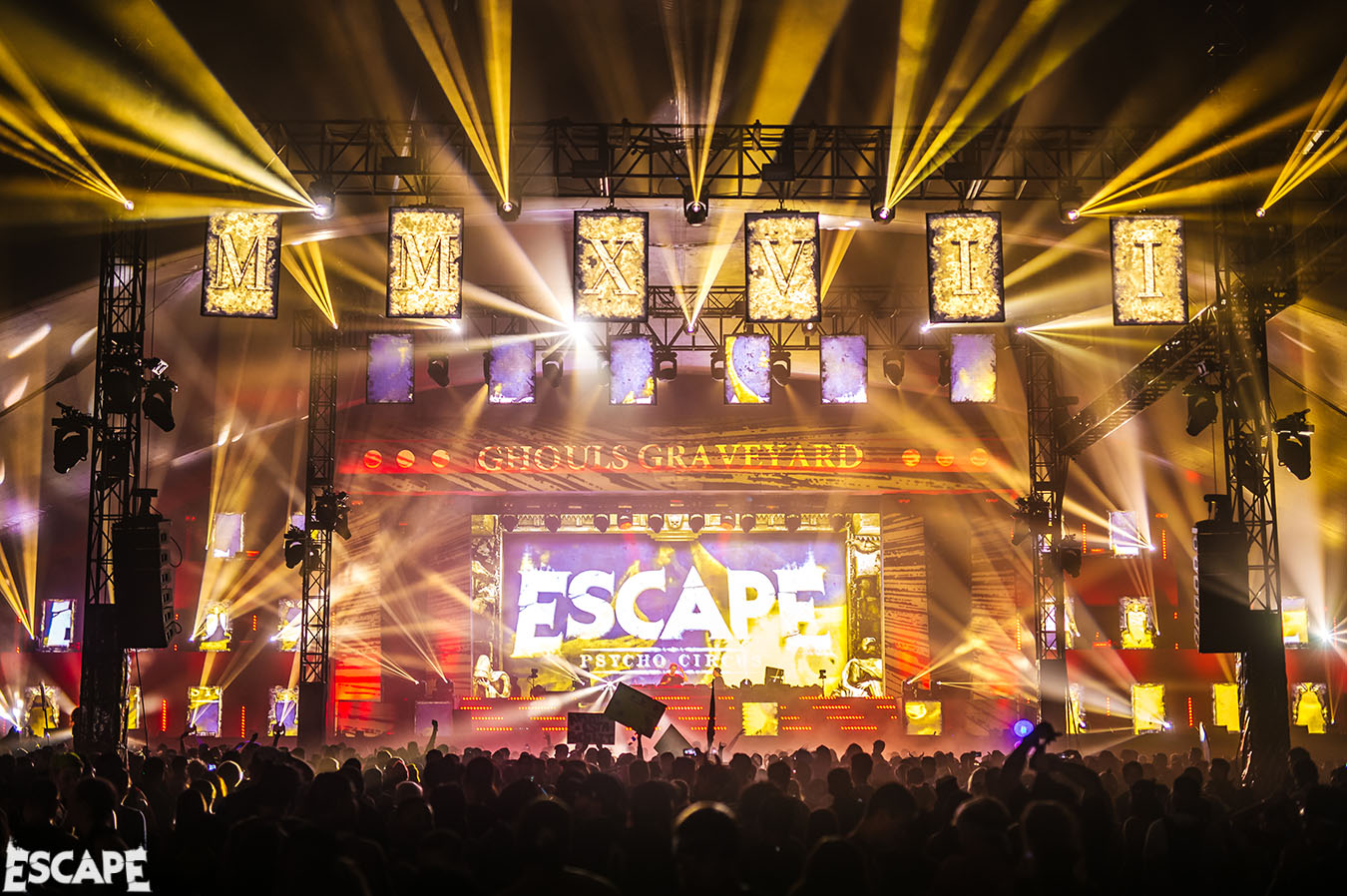 Time to start planning your Halloween outfit. Insomniac Events just announced the dates for Escape Psycho Circus 2018! Escape is Southern California's premier Halloween music festival. This year's event will be two days, taking place on Friday October 26th and Saturday October 27th, 2018.
Previous year's Escape festivals boasted four stages packed with the best talent that the EDM community has to offer. There's no doubt that this year's Escape Psycho Circus will outdo all previous years. The stages include The Slaughterhouse, Ghoul's Graveyard, The Chopping Block and Cannibal's Tea Party. Audiotistic, Basscon, Bassrush and Factory 93 hosted last years stages. However, the massive stages are just the beginning. There's a plethora of food trucks, multiple rides to get your adrenaline pumping and interactive performers around every corner.
Also, Escape offers The Asylum. The Asylum looks similar to an old 1800's hotel that has been converted to house the criminally insane. Once entering, a night nurse greets you. Then, the nurse takes you to the doctor. The doctor puts you into a straight jacket and then administers your oral medication. After that, you go on an adventure down the corridor halls and are led into a padded room. Will you be able to escape the Asylum? You must attend to find out for yourself!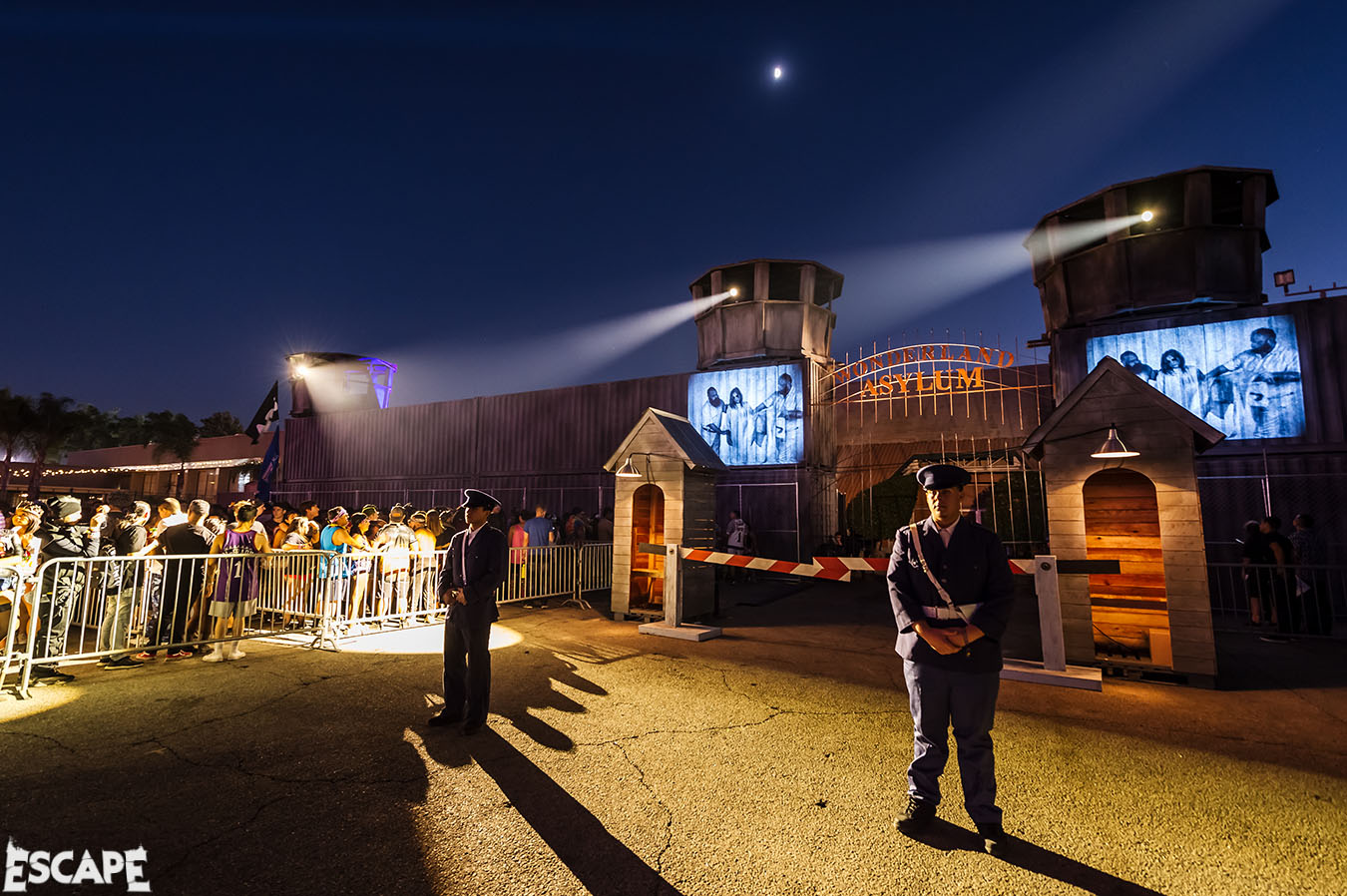 Features of the Asylum:
32,000 square feet of immersive theater
Movie-quality set design and special effects
30 distinct environments
120 interactive performers
25 separate sound systems
Custom horror soundtrack by Rabbit in the Moon
Free custom Escape hockey mask keepsake
This is one event you don't want to miss! Tickets for Escape Psycho Circus go on sale Friday July 13th at noon PST. Tier 1 GA prices start at $159.95 and VIP starts at $309.95. Tickets can be purchased on Escape's website. Also, Skydeck packages are available along with Locker rentals for the festival to keep your belongings safe.