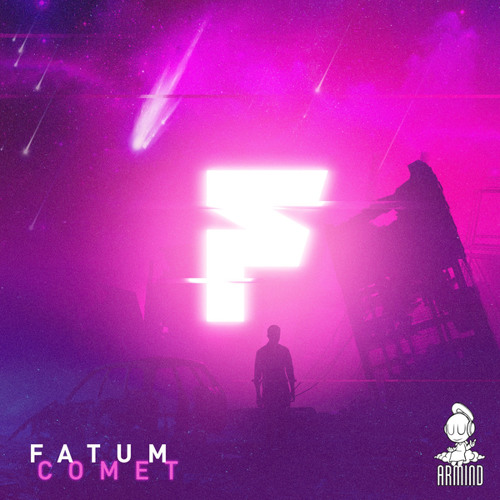 Fatum – Comet
The guys from Fatum just can't be stopped at the moment. The Los Angeles-based quartet released their track 'Comet' today, another absolute stormer on Armind Recordings. While Fatum don't appear on tour that often, they have had a steady series of strong releases. Last year 'Chocolate' was a favorite on ABGT. Throw in recent releases 'Violet' and 'Mowgli' on the ASOT 2018 Compilation, and you have a recipe for a hot streak. Add in the fact that they reached 100 episodes of their podcast, and you have a group in demand.
Armin Van Buuren himself has featured many of their latest singles in his live sets. Fatum also look poised to join the ASOT crew for a mini-mix in a couple of weeks:
In two weeks we can finally welcome these guys to the studio, @FatumMusic – Comet #ASOT868 https://t.co/8IfbFG6nzq

— A State of Trance (@asot) June 14, 2018
'Comet' possesses many rise and fall elements we have come to love in Fatum's music. The intergalactic theme runs strong throughout the track. It creates a trail-blazing essence through its progressive harmonies. It vibes all the way until the crescendo, which provides a massive dose of bass just before it ends. Needless to say, the extended mix will probably build off the powerful finish.
Checkout Fatum's 'Comet' below, and prepare yourself for quite the musical ride into cosmic territory.