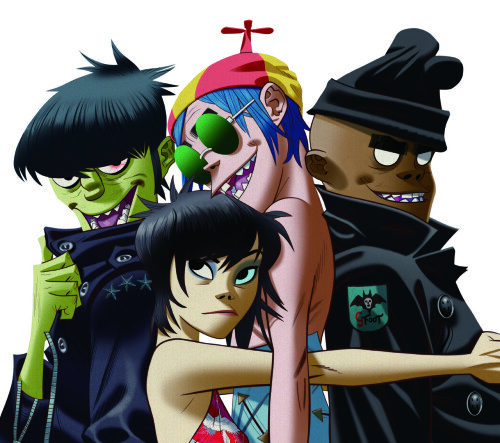 Back in May, we had reported that the highly anticipated new Gorillaz album was in the works and that there was a potentially disastrous moment that could have caused an impromptu stand-still to the overall launch. Today, we have incredible related news that should propel you into a state of pure bliss.
The new album, The Now Now, is scheduled to debut via a live Boiler Room stream from Tokyo this upcoming weekend.
Fans rejoiced when they saw the exciting news via the Gorillaz Twitter post on June 19, 2018. Check it out below!
Be the first to experience Gorillaz perform their brand new album #TheNowNow live and direct from Tokyo on @boilerroomtv ?? https://t.co/DInrG9IHcI pic.twitter.com/jf1Zz1dyxU

— gorillaz (@gorillaz) June 19, 2018
The now highly anticipated performance is set to be aired on Sunday, June 24, 2018. In addition, the British virtual band has unveiled some fresh tracks such as 'Fire Flies' and 'Sorcererz'.
The sixth studio LP is gearing up to be released on June 29, 2018, via Warner Bros. Records. We can only imagine the hard work that Jamie Hewlett and Damon Albarn have put into this soon-to-be fantastic masterpiece. We can't wait to hear it!
Gorillaz, The Now Now – Boiler Room – Sunday, June 24, 2018 
20:00 – 21:00 BST
21:00 – 22:00 CEST
15:00 – 14:00 EST
12:00 – 13:00 PST
04:00 – 05:00 JST