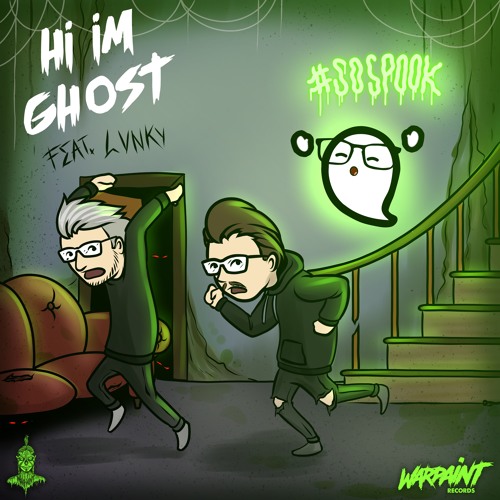 Hi I'm Ghost (feat. LVNKY) – #SoSpook
While it's nice to hear the sounds you've come to enjoy and expect from a producer, it's even nicer when they step out of their comfort zones to release something different and fresh. And that's exactly what bass duo (or trio if you count Ghost) Hi I'm Ghost is doing with their latest track, '#SoSpook'.
While they've made a name for themselves with that special spooky brand of riddim and dubstep, they've opted for a different sound for this latest release. Right from the start of the track you're greeted by that classic four-on-the-floor house beat. But this isn't any ordinary house track. The subsequent addition of LVNKY's hip-hop vocals, bass house elements and even a hardstyle-esque kick transforms the track into something fresh and crazy (in a good way). By the end of the track you're going to want to give it another listen just to digest everything that's going on. Check it out and grab your own copy via Warpaint Records in the link below.
Hi I'm Ghost (feat. LVNKY) – #SoSpook | Download