Attention Burners, looking for a fun way to hit playa? Maverick Helicopters has just announced its partnership with the Burner Express Air program. You can now reach your vibrant temporary metropolis in style. Helicopters will transfer from Atlantic Aviation RNO at Reno-Tahoe International Airport directly to Burning Man from Sunday, August 26 through Monday, September 3.
This 40-minute flight shall expedite Burners' commutes to and from the Black Rock Desert and Reno. Utilizing Quiet Technology Airbus EC130/H130 ECO-Star helicopters, they hold the top safety record of any aviation company in the world. You're safe travelers!
Flights are currently on sale and available via private charter only. They start at $4,250 for up to six people.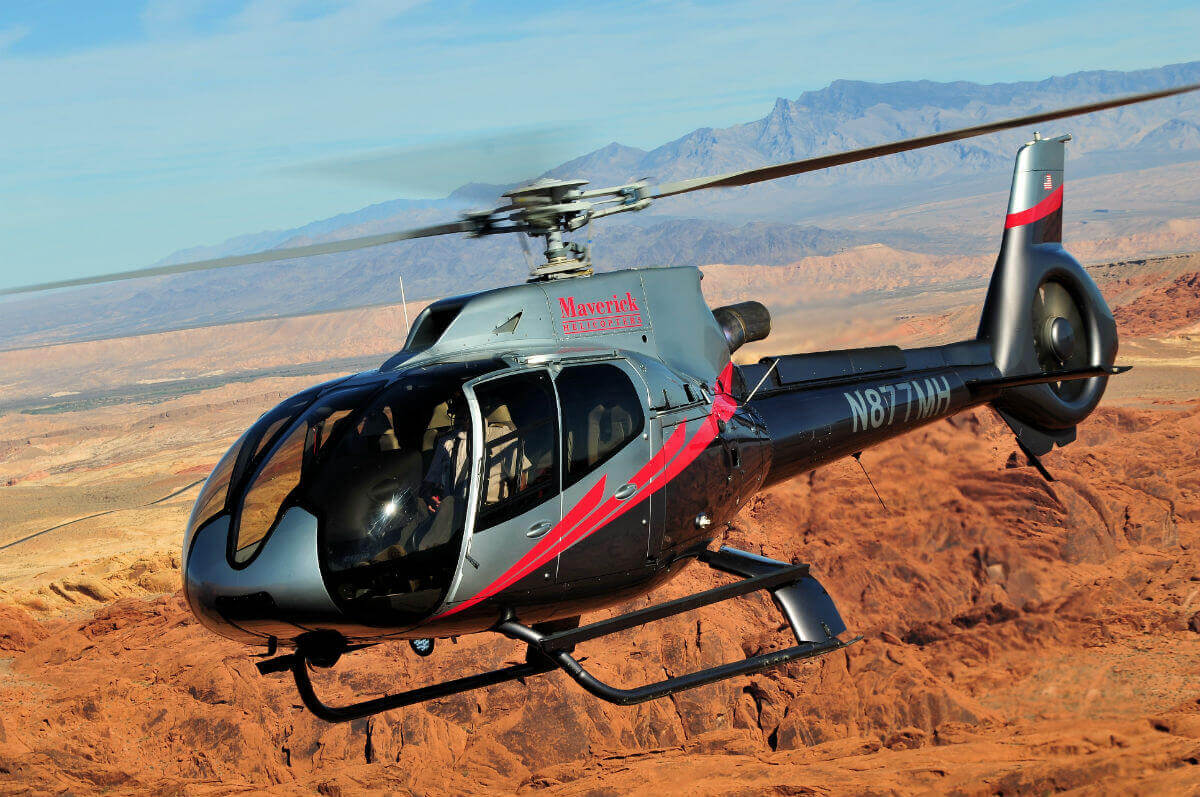 Vice President of Maverick Bryan Kroten is excited to bring an additional form of transportation for attendees. As an award-winning tourism company, these choppers are ready for duty.
For this momentous occasion once a year, tens of thousands of people gather in Nevada to create Black Rock City. As a temporary capital dedicated to community, art, self-expression, and self-reliance, all are welcome here.
Being a Burner is more than attending this event. It's a way of being in the world. Burning Man Project means to guide, nurture and protect the more permanent community created by its culture. As you immerse yourself in a world that connects each person to his or her creative powers, communal participation, and nature, embrace the positive spiritual change.
The rules of the desert are simple: embrace experience, have moral relationships, survive, embody roles, and express support. Everyone is dedicated to sustaining the lives of those around them. That makes this place a unique and distinctive culture. Guided by Ten Principles, this is not just a festival. It is a way of life.