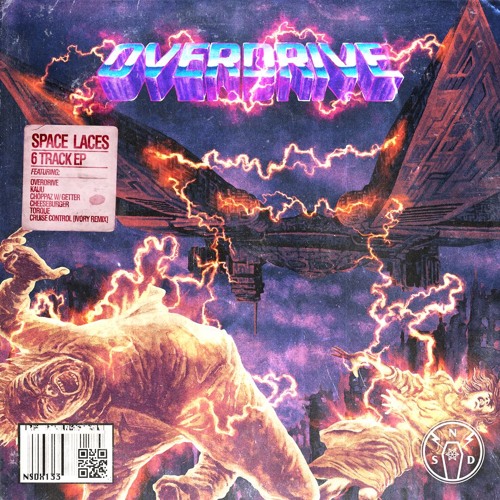 Space Laces – Overdrive EP
Ian Slider, also known as Space Laces, has worked alongside artists such as Excision, Snails, and more. Today, he drops his new extended playlist entitled "Overdrive". It includes a total of six tracks featuring "Overdrive", "Kaiju", "Choppaz (with Getter)", "Cheeseburger", "Torque", and "Cruise Control (IVORY Remix)". Fans have patiently waited for the EP to drop which has all of his popular dubstep songs. Released by Never Say Die Records, listeners will head-bang to every beat once they hear these tracks!
This extended playlist is a complete package on its own. The tracks are familiar to fans as they've heard them live during Space Laces' sets. Each song is unique and filled with massive synths, explosive drops, and a heavy bass. Space Laces definitely goes hard in every build-up and drop. The high energetic sounds excite listeners and give them the urge to dance. Overall, the waiting game is over and fans can enjoy his well-known hits. Space Laces is currently on tour and you can watch him at a city near you.
Space Laces – Overdrive EP