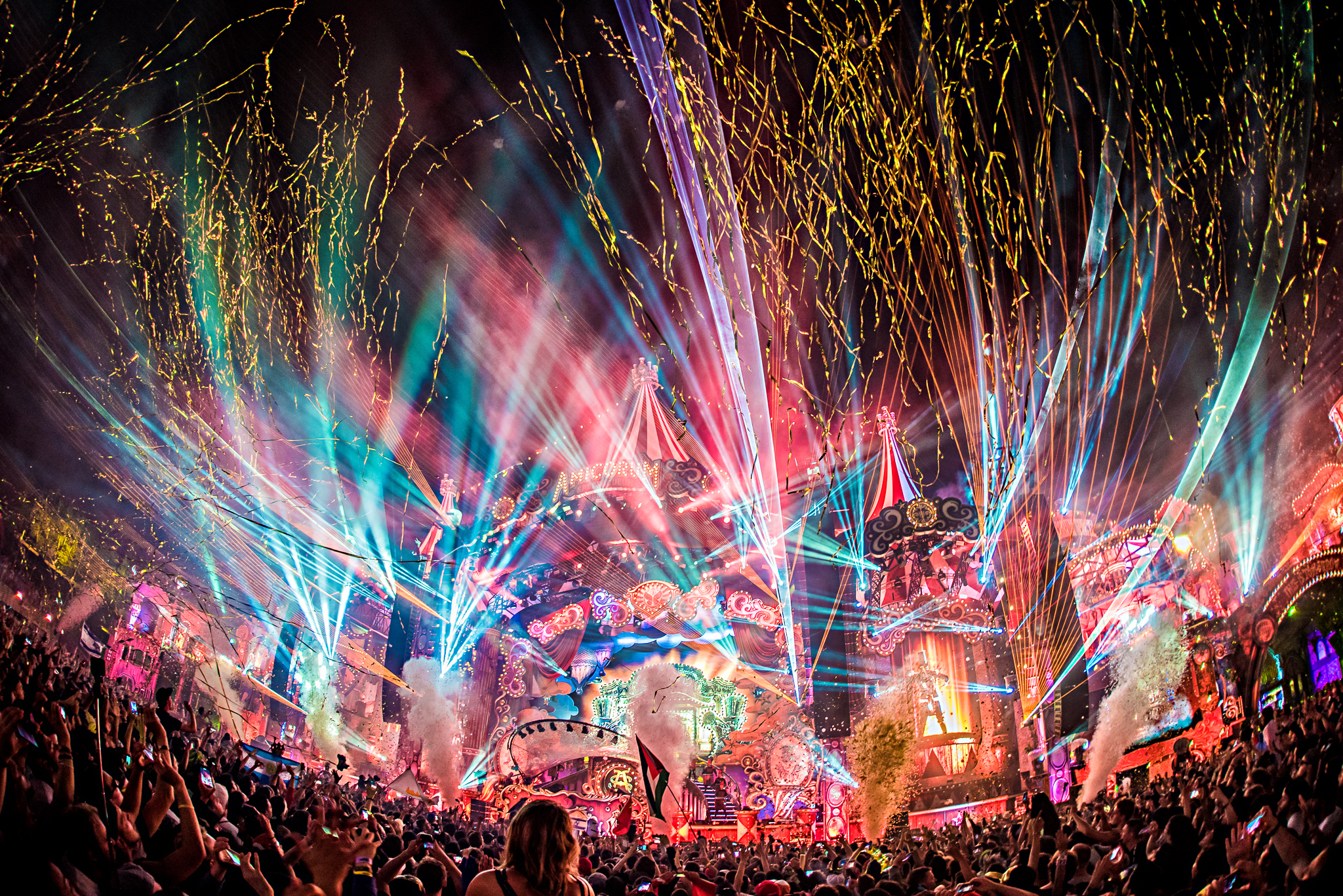 Tomorrowland Will Have A New Fresh Theme
Are you counting down the days for Tomorrowland? So are we. With the festival just around the corner, the hype is becoming surreal: social networks are flooded with photos of the treasure cases, and everybody is trying to finally decode what the theme of the year, 'The Story Of Planaxis', really means. Luckily for us (or not), the enigmatic name is slowly unveiling itself, and our real-time intel is also shedding some light on the matter.
As of now, we know that the Story of Planaxis has to do with the life under the sea. If you did some research, you probably also know that Planaxis is some sort of sea snail fossil, and if you've seen Tomorrowland's latest teaser video, you could see a sailor looking at some coordinates on a map. Well, according to Google Maps, those coordinates are, of course, the holy grounds in Boom, Belgium, where Tomorrowland takes place year after year. The sailor also carries with him a necklace with a seahorse, little did we know that we are all going to receive one as well…
But the necklace it's not the only seahorse we'll see this year. Our sources are telling us that for this edition, Tomorrowland will completely refresh the look of its mainstage, which could initially mean a giant seahorse would be part of the decoration. You could also expect aquariums, water fountains and perhaps some even real-life mermaids. Tomorrowland is like a fairytale come true after all.
On top of this "off the record" info, Christophe Van den Branden, Creative Director of Tomorrowland, said to the 'Buurtkrant' (official newspaper for the people of Boom), that the festival is getting a completely fresh style:
"We're going for a completely different look this year. The organization started from scratch to come up with new ideas: We didn't depart from any existing concept, but instead created something completely new. As such, this costed us a lot of time and energy."
With so many new hints, we can only expect for The Story Of Planaxis to be legendary. A weekend to discover the beauty of the ocean and all the secrets of the life under water along with all your favorite artists, such as Armin van Buuren, Above & Beyond, Eric Prydz, Carl Cox, Paul Kalkbrenner and more. Are you ready for this epic experience? Click here for more details.