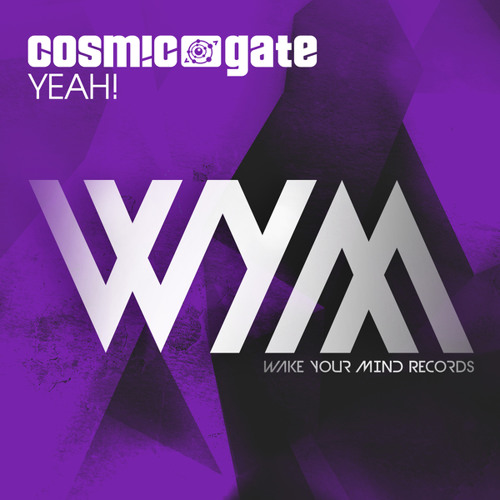 Cosmic Gate – YEAH!
Nic and Bossi from Cosmic Gate simply do not rest on their accomplishments. Always pushing the envelope, the German duo has released yet another single today called 'YEAH!'. This release comes on the heels of their Materia: Chapter Two album and "Materia: The Documentary" releases. In addition, their remix of Gabriel & Dresden's 'Only Road' has been demolishing dance floors across the globe. The energetic combo is absolutely on fire, and their tune 'YEAH!' is another one to add to the trophy case.
Released through their label Wake Your Mind Records, Cosmic Gate's 'YEAH!' is yet another accomplishment in their musical journey. Cosmic Gate has mastered the art of the subtle yet sublime, finding new ways to connect with the listener. A ping-pongy intro builds into a smooth, euphoric rise. Then, with the yell of 'YEAH!,' the track crescendos with a vibey yet powerful release. Watch here as Armin van Buuren debuts the song on ASOT 871, and can't help but clap and dance along.
Out now – new single #YEAH!
Premiered by @arminvanbuuren on @asot radio last night! #ASOT871 ?? Get it here: https://t.co/Fa4RprJQsP pic.twitter.com/R82pZZot4w

— Cosmic Gate (@cosmicgate) July 6, 2018
Cosmic Gate is on top of the trance world right now, and show no signs of letting up. 'YEAH!' is yet another massive treat for the ears, and undoubtedly a force on the dance floor. Check out the full tune below, and try to catch Cosmic Gate on tour this Summer.
Cosmic Gate – YEAH!