Siberian Techno giant, Nina Kraviz, sat down with The Guardian for an intimate, impassioned interview to discuss her music and sexism issues in the industry. We all uphold musicians with utmost regard, but sometimes we forget the struggles they go through as well. Here she hones in on what it's like to be a female artist, its struggles but also how she crushes the game.
One of her most pivotal sets took place at sunrise on the Great Wall of China. This happened after authorities cut her set at a local festival short. High up in the hills of Mutianyu, forty people gathered on an ancient watchtower to dance. Such a setting like this couldn't be more pristine, nor a motion so subversive but worldly.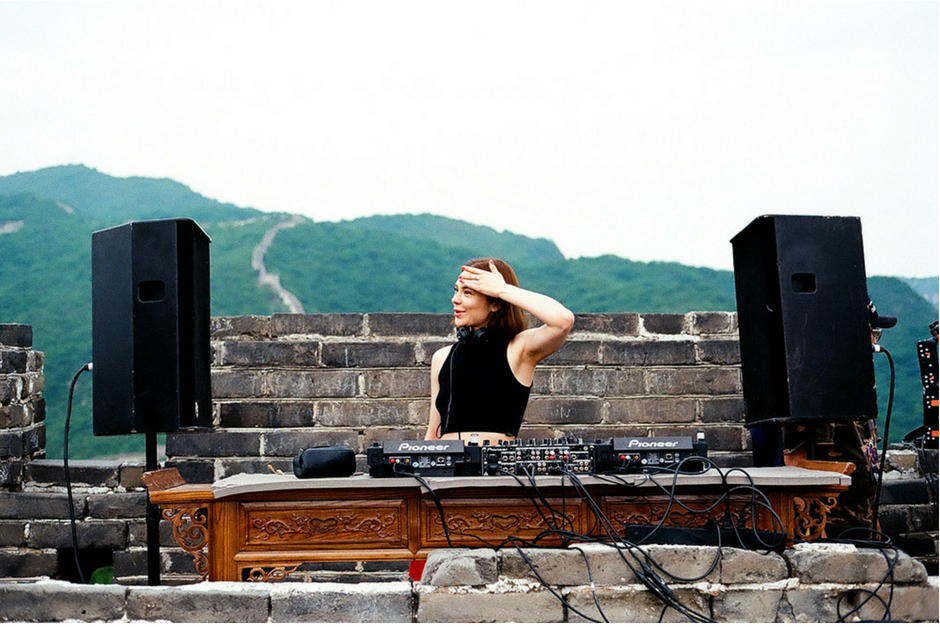 This is why Nina is the most talked about techno artist. She is one of the first women to become a headline act. She challengers her audience. "When I DJ, I'm f******* alive," she says. You'll find her style is never dull; she incorporates ghetto house, old-school hardcore, footwork, trance, drum'n'bass and her favorite genre–acid.
People may dislike how wild she gets when she plays, but that's putting all her emotion into her music. She never pre-plans her sets and wants to give people more than a woman playing vintage-sounding house music through software. Techno is an underestimated genre and Kraviz seeks to show its underground culture to the world.
In the mid 2000s, males dominated the dance music scene. "People were suspicious of a pretty woman making music on her own", she states. She's endured sexist comments about her mixing skills and men ogling her in crowds. Her infamous bath interview opened the floodgates for her subjugation. Still, she holds her head up high and brings the energy. Trip and Galaxiid, her record labels, contain tracks fueled with fire. With a summer full of festivals, new music and remixes, nothing is stopping this girl from fame and fortune.