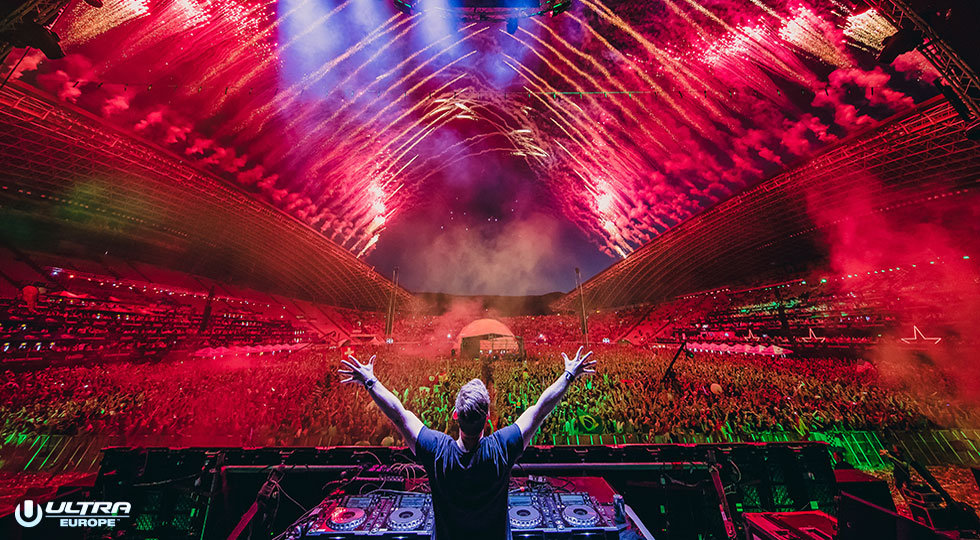 Can you believe it? Ultra Europe is already around the corner! It seems as though the summer quickly flashing by, but no need to sweat (pun intended), there is still plenty of time to enjoy your favorite outdoor festivals, even if you can't physically attend them!
This Friday, July 6, 2018, the UMF TV livestream will be broadcasting all of the action from the Poljud Stadium in Split, Croatia. Although the destination is costly for most, the Ultra Music Festival fam wanted to ensure that everyone gets to experience the magic unfold.
In anticipation of the event, the hardworking team behind the fest' has rallied together to create a thrilling teaser which includes glimpses of the world's most popular electronic dance music musicians, like Carl Cox, Armin van Buuren, David Guetta, Steve Aoki, and more! If those artists aren't enough to get you amped up, the dynamic track by Thomas Feelman & SOVTH 'Zephyr' should!
Ultra is an event that everyone should experience at least once in their life – hosting it in Croatia elevates the experience that much more and we absolutely can't wait to view the spectacular producers and performances unfold shortly. Will you be watching?
Keep it locked here.