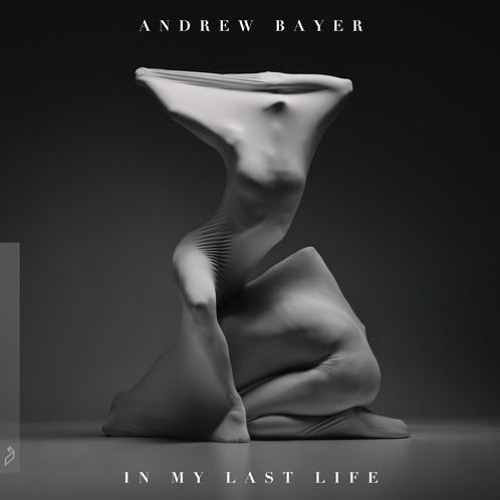 Enchanting. Emotional. Profound. These are just some of the adjectives to describe Andrew Bayer's new album, In My Last Life. The Anjunabeats star has sculpted quite the career in dance music releasing now three studio albums, each one more unique and eclectic than the last. Throughout history, every musician has their defining piece of work. Andrew Bayer created just that with In My Last Life.
Over the years, the D.C native has lit dance floors a blaze with his heart pounding club mixes and originals. He's played major gigs at Ultra Music Festival, EDC Las Vegas, Creamfields, and Tomorrowland. He also received a Grammy nomination for his work on We're All We Need. But it's within his albums that we've seen Andrew Bayer take risks and divert his sound to a more enigmatic yet emotional landscape.
Bayer's debut album, It's Artificial, was a creative combination of glitch hop, trance, and progressive house. Although more upbeat than In My Last Life, it showed the creativity of Bayer as a producer. His second album, If It Were You, We'd Never Leave, showed a more diverse Bayer as he slowed his tempo and showcased a deeper side of his production.
Now the journey brings us to In My Last Life, easily Bayer's most unique and profound album to date. The album as a whole is an emotional journey through love and heartbreak, life and death, and happiness and sadness. Alison May and Ane Brun bring beautiful and deep lyrics to match Bayer's exceptional sound design.
Ane Brun is featured on three tracks, each majestic in their own right. The Indie-dance vibes in 'Love You More' are slow yet beautiful while 'Hold On To You' is a ballad dedicated to the ones we've lost. 'Your Eyes', easily a highlight of the album, is the most upbeat and poppy of the album. Ane Brun's voice carries a certain enchantment you can't help but fall in love with.
Alison May's features are as captivating as they are contagious. The opening track 'Tidal Wave' dives into feelings of love and lust whereas 'Immortal Lover' takes you through a stalking love story from beyond the grave. 'In My Last Life' and 'Open End Resource' both showcase Bayer and May's chemistry as the music is choppy and slow, while the vocals are enchanting and passionate.
And then there's the finale. 'End of All Things' in and of itself is a work of art. So much so that Sir Elton John featured it on his radio show. The near-ten minute odyssey takes you through a musical and emotional excursion of love and lost. The song carries a certain weight that is both calming yet powerful. It truly is the perfect closing track to a truly exceptional album.
This 8-track LP represents not only what an incredible producer Andrew Bayer is, but the journey he has taken to get to this point. From his first album through his club mixes and EP's, In My Last Life truly is Bayer's crowning achievement. The album is out today on Anjunadeep. Close your eyes and give in to the feels of In My Last Life, you'll be happy you did.