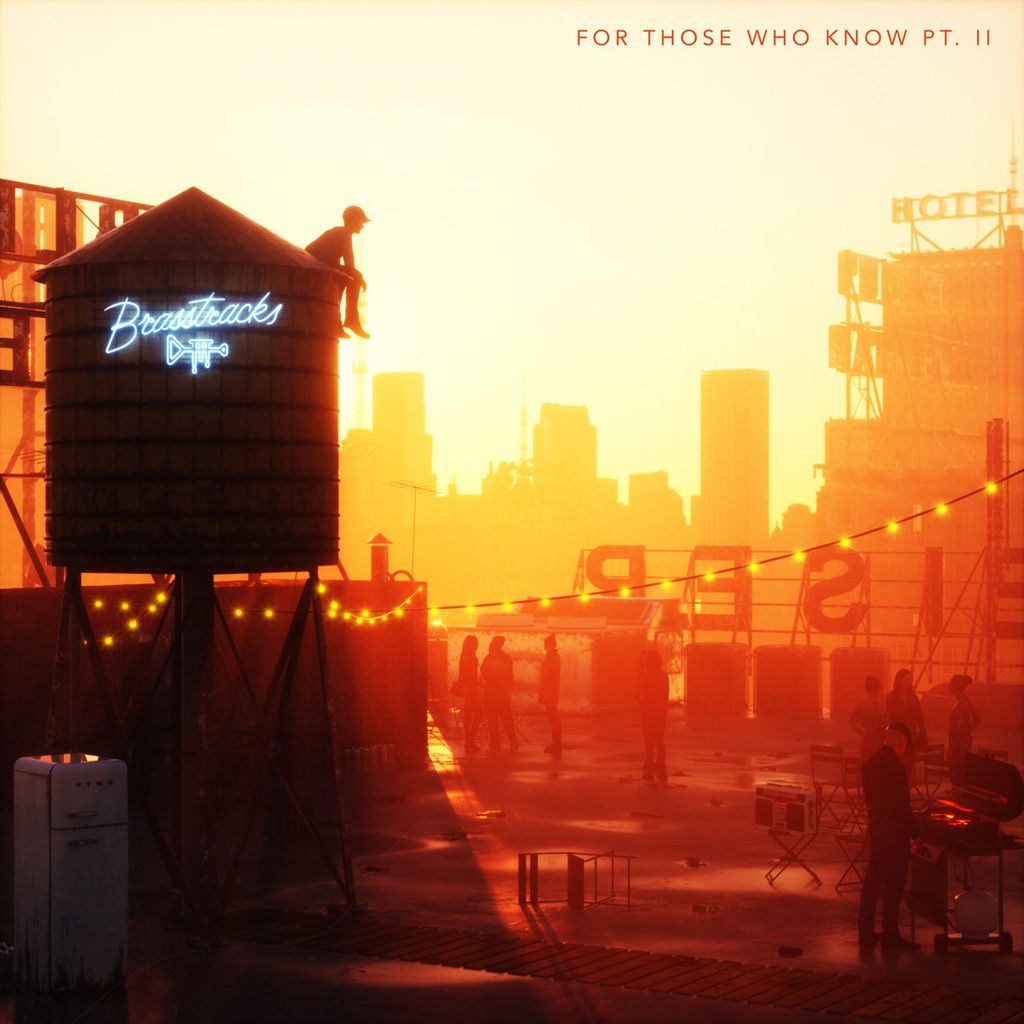 Today, the funky production duo, Brasstracks, released their long-awaited EP conclusion, 'For Those Who Know Pt. II.'
The anticipated 6-track EP is the second and final installment in the 'For Those Who Know' series, and features collaborations from some of R&B's hottest artists including Robert Glasper, Xavier Omär, Thirdstory, S'natra, and Yebba.
The sequel follows-up Brasstracks's previous work 10 months earlier, and commemorates their past few years of musical growth. The fresh sound within the pair's music, offers an uplifting and soulful escape perfect for the remainder of the summer.
"Part II is a musical celebration of what's happened in our lives in the past couple years, and a declaration of how excited we are for what's to come. It sounds better on a sunny day. It's dedicated to those who have stuck with us along the way. This is For Those Who Know – we sincerely hope you enjoy this project as we close this chapter, and move on to the next."
The NY City hometown heroes, have been on a whirlwind of success lately, shaking up the dance music world with brass-infused flips of Drake's "In My Feelings," and two hard-hitting singles from the EP including 'Stay There feat. Xavier Omär,' and 'Too Far Too Fast feat. Thirdstory.'
Brasstracks will embark on a seven-city tour across the west coast titled 'For Those Who Missed it,' finishing with Life is Beautiful festival in Las Vegas.
Stream 'For Those Who Know Part II' here.
'For Those Who Missed It' Tour Dates
9/12 – Constellation Room – Santa Ana, CA
9/13 – SLO Brew – San Luis Obispo, CA
9/14 – 1015 Folsom – San Francisco, CA
9/15 – Music Box – San Diego, CA
9/19 – Soundwell – Salt Lake City, UT
9/21 – Shady Park – Tempe, AZ
9/22 – Life Is Beautiful – Las Vegas, NV