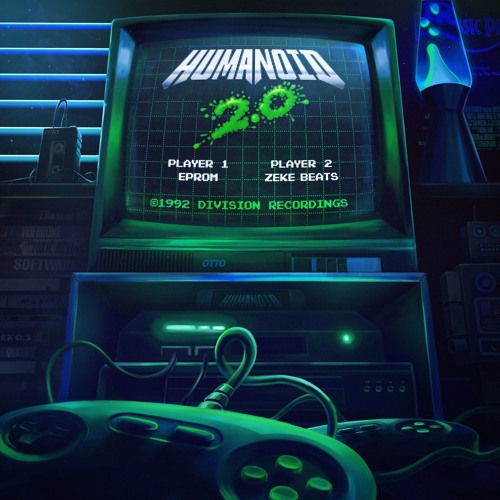 Eprom & ZEKE BEATS – Humanoid 2.0
It's Friday and you know what that means. Some brand new music from some awesome artists. And topping that list of new tracks that deserve your attention is an old collab from Eprom & Zeke Beats that has just recently found it's home on Noisia's Division Recordings: 'Humanoid 2.0'.
Featuring some awesome video game themed art and some dark and glitchy beats to complement it, the pair's latest release is a unique sounding track that definitely goes hard. If you liked what you heard, you'll have the chance to listen to it live at a city near you as Zeke will be joining Space Jesus on his tour. Peep the tour dates below and grab your tickets here.
Eprom & ZEKE BEATS – Humanoid 2.0 | Download