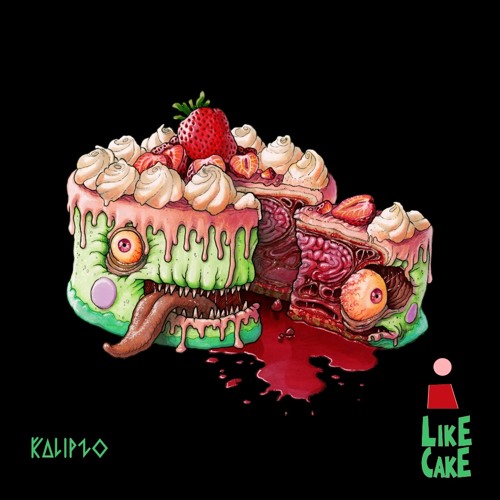 Kalipzo – I Like Cake Ft. Naz Tokio
LA based dj/producer Kalipzo has been on the come up in the underground bass house scene for over a year now, she's a gifted disc jockey and a member of the Low Freqs crew leading her to share the stage with heavy hitters such as Feed Me and Wolfgang Gartner. Her name is derived from a personal fascination with Pirates of the Caribbean, white magick, and Kali Linux. She originally set out to be a dubstep producer, but later found her true identity in 2017 after meeting the Low Freqs crew and decided to go with Bass House instead.
Her hard hitting sets are designed to have you shuffling like a mad man and her productions match the vibes. Inspired by everything from witchcraft to Rage Against the Machine and Benny Banassi, Kalipzo is an incredibly versatile artist who will continue to surprise and impress her fans and new listeners. This month she finally ended her 2 year long hiatus from releasing music with a heavy new single titled "Cake." Check it out below.
Kalipzo – I Like Cake Ft. Naz Tokio