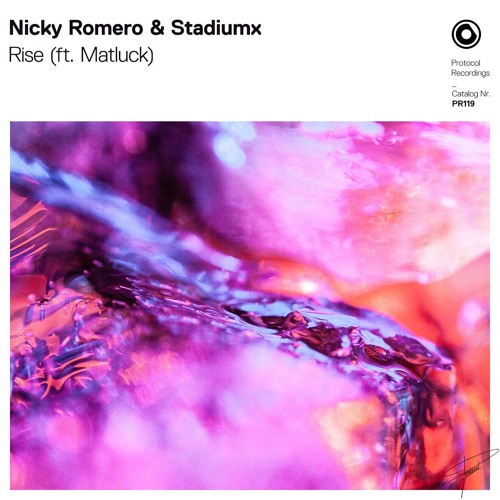 Nicky Romero & Stadiumx – Rise (ft. Matluck)
Nicky Romero and Stadiumx are back together and better than ever. This time, they come with an assist from vocalist Matluck. Three years after their hit collaboration "Harmony", the Protocol head honcho and the Hungarian DJ duo have teamed up again for their latest release, "Rise."
Releasing today on Protocol, "Rise" is a unique take on a progressive house track, blending the "organic" instrumentation of a country song with the trademark high-energy, anthemic sounds of a progressive EDM track that both Romero and Stadiumx are known for.
Matluck, one of electronic music's most promising rising vocalists and songwriters, is a real standout here. His vocals are as soulful as they are smooth. They perfectly compliment both the country and EDM roots of the track.
Overall, this trio has created a dynamic and unique release that should please a wide range of electronic music fans. Check it out below.