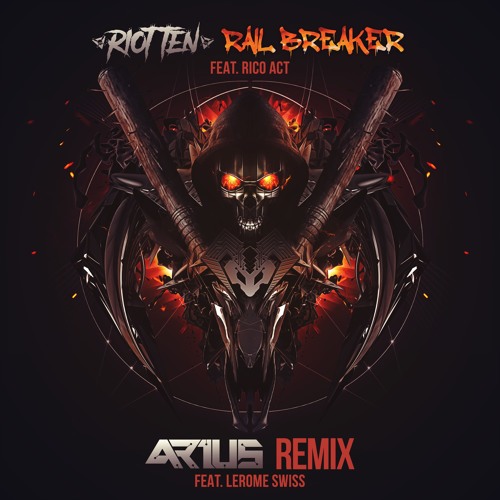 Riot Ten – Rail Breaker (ARIUS REMIX FT. LEROME SWISS)
From release to release, bass duo ARIUS always keeps it fresh and exciting. Whether it's giving their bass sound a house groove, or a moombahton twist, they are always trying something new and pulling it off flawlessly. And now the duo is showcasing their creativity with their new remix of Riot Ten's anthemic 'Rail Breaker'.
While the original track is just a pure head-banger anthem from start to finish, ARIUS gives the track a bit more depth with some melodic additions. Instead of Rico Act's harder rap vocals, the duo enlist Lerome Swiss to provide lighter and more lyrical take on the vocals. The resulting track is fresh and thoroughly enjoyable piece that's just as deserving of a listen as the original. Check out their remix and be sure to grab your copy as a free download in the link below.
Riot Ten – Rail Breaker (ARIUS REMIX FT. LEROME SWISS) | Free Download