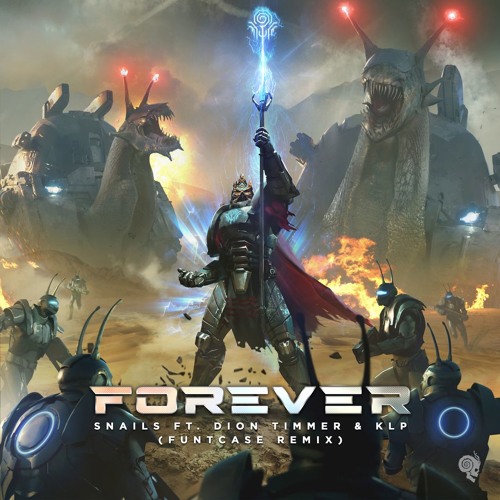 Snails Ft. Dion Timmer & KLP – Forever (FuntCase Remix)
How do you take a massive tune, polish it up, and somehow make it 100% your own? Well, FuntCase appears to have the secret recipe. The UK-based filthy dupstep master has dropped a seriously nasty remix of Snails' 'Forever' feat. Dion Timmer and KLP. This dance-floor destroyer is the first release off Snails' forthcoming The Shell Remixed album to be released on his Slugz Music label.
The playful FuntCase featured the album's artwork in his Instagram post promoting the release:
FuntCase's take on 'Forever' is truly a work of art. It kicks off with an uptempo, synthy piano intro. With the crisp vocals of KLP holding your hand, you are walked straight into the battle lines. The first breakneck drop hits with thrashing force, followed by signature machine-gun synth work. After an expertly syncopated fill, all hell breaks loose. A euphoric and replenishing piano breakdown brings the listener back to earth. However, nothing can prepare you for the epic finale to FuntCase's master class remix.
FuntCase absolutely knocks this track out of the park. Give the full song a listen below, and prepare for Snails' release of The Shell Remixed in the coming months!