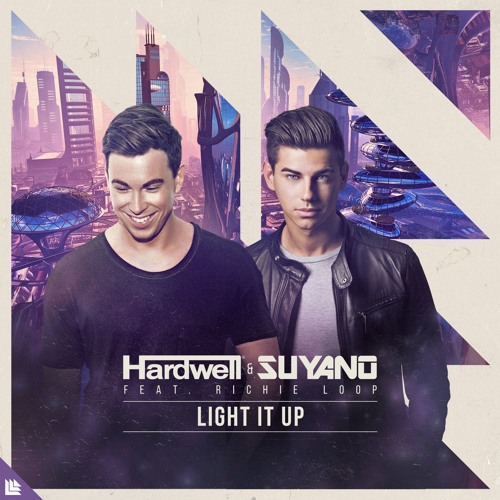 Hardwell & Suyano feat. Richie Loop – Light It Up
When most people retire or take an extended break, they typically go off the grid. Hardwell, on the other hand, seems to be getting more productive. Following the announcement of his indefinite hiatus from touring, Robbert has come out blazing with his newest single 'Light It Up.'
The track sees his first collaboration with fellow Dutchman Suyano. Spicing things up are the island-inspired vocals of Richie Loop. 'Light It Up' hits shelves through Hardwell's very own Revealed Recordings. He took to social media to promote his latest banger:
"Light It Up" with @djsuyano and @RichieLoop is here ? What do you think of this new collab?
Listen here ➡️ https://t.co/oWdWhhRYR4 pic.twitter.com/fXROPpAS4g

— Hardwell (@HARDWELL) September 14, 2018
The track is a big room-reggae fusion that delivers in a monster way. A kicky intro hits big with horns that get you amped from the get-go. As Richie Loop comes on the mic, you are hit in the face with some signature Hardwell flair. As the song breaks down, one might think "Is this the same song?" Indeed it is! A classic reggae vibe provides a deliciously fresh take on the definition of "anthem." Loop kicks things back into a higher gear, and the driving kick drum brings you through the final drop – absolute fire. Hardwell and Suyano have a big one one their hands here.
Hardwell has promised to finish out his remaining tour dates before taking his leave of absence due to health concerns. He will be playing the Ziggo Dome on October 18, which will be his final show for the foreseeable future.
Checkout 'Light It Up' below on Soundcloud, as well as the official music video!