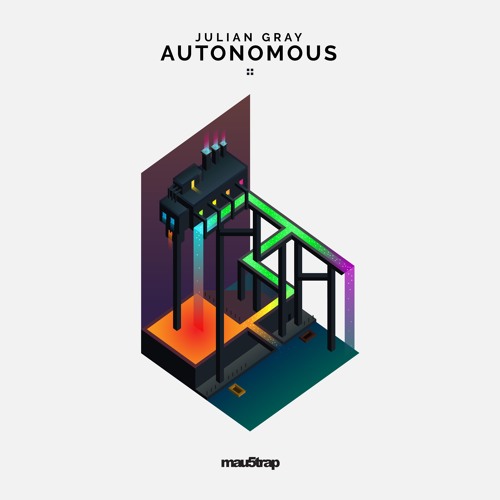 Julian Gray – Autonomous.
It should go without saying that more than just a DJ or a producer, deadmau5 is a tastemaker with an incredible ear for budding talent. From Skrillex to Excision to Rezz, he and his label mau5trap have played a big part in developing the careers of many star producers. Speaking of star producers, mau5trap recently signed young talent Julian Gray with the release of his debut track, 'Resident Try-Hard'. And now Julian is making his return to the label with the release of his debut EP, Autonomous.
To say the EP is amazing would be an understatement. From start to finish, Julian takes listeners on a journey through his unique blend of progressive, tech, and electro. Opening up with 'Apathy' he gives listeners that taste of what his "Progress-O" sound is all about. The second track, 'It Is What It Isn't', is a gorgeously melodic piece that could easily pass as a track produced by deadmau5 himself. From there he switches things up with an arpeggio dominated 'Autonomous' before closing out it all out with 'Paper Planes'; a laid-back, atmospheric track that is nothing if not a treat to listen to. All in all, an incredible EP from the first track to the last.
Check out Autonomous below and be sure to keep an eye on Julian because he's undoubtedly the real deal.
Julian Gray – Autonomous. | Download