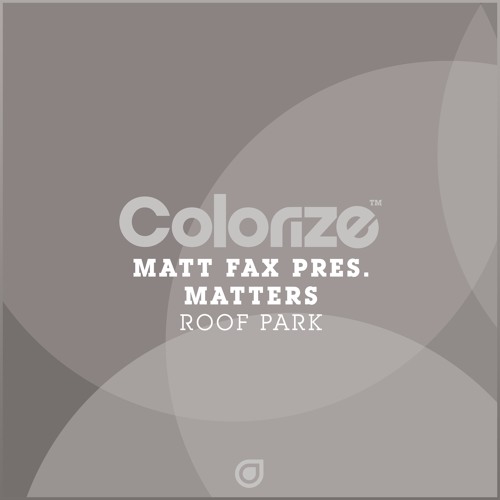 Matt Fax pres. Matters – Roof Park
There is no rest for Matt Fax these days. Utilizing his earthy Matters alias, Matt Fax's latest achievement 'Roof Park' hit streaming services today. The ambient track sees its release through Colorize Recordings. Piggybacking off the major success of his Dark Woods EP, the Frenchman continues his run of good form.
As a standalone track, 'Roof Park' is quite a step forward for the progressive house genius. It opens with a powerful and atmospheric intro, very accessible and well-crafted. Beautifully layered with subtle sound effects, this leads into a galactic breakdown effect wonderfully mixed with female vocals. The euphoric and peak release brings all these wonderful elements to fruition, leaving the listener with a heavy dose of the feels. As the track brings you back down to Earth, one realizes just how far Fax's production value has grown.
Colorize has released all the latest Matt Fax pres. Matters tracks. These include 'Epoch,' 'Moves,' and 'Oblivion.' Fax appears to be focusing on his productions for the moment, but hopefully a tour is in the works. He promises to be in high demand if he keeps putting out stellar tracks such as this.
Checkout 'Roof Park' from Matt Fax pres. Matters below. You'll instantly be whisked to a happier place.
Matt Fax pres. Matters – Roof Park | Stream