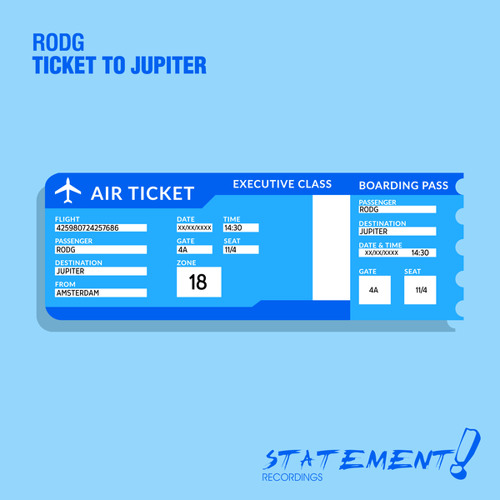 Rodg – Ticket To Jupiter
Man, whatever the Netherlands did to produce so man quality DJs must have been epic. The progressive creations of the talented Rodg are no exception. Anointed "one of the best producers of 2016" by Armin van Buuren himself, Rodg has put out a steady stream of vibey hits for years. In addition to his solo work, his combo album with Ruben de Ronde 'Togetherr' features track after track of pure gold. Today, however, we focus on his latest release 'Ticket To Jupiter,' coming to you via Statement! Recordings.
Being a man of the people, Rodg promised new music today, and delivered big:
The prolific talents of Rodg truly shine through on 'Ticket To Jupiter.' The catchy and upbeat opening sets the stage for a wavy and clever synth riff. Low bass elements combine with galactic piano keys then boom – liftoff. The one way ticket to Jupiter sends you off to a euphoric destination. It possesses some groovy Anjunabeats elements, and the splendidly catchy riff carries you all the way to the end. Rodg really has a well-crafted piece of work on his hands with 'Ticket To Jupiter.'
After playing a set at HI Ibiza, the sky is the limit for the talented Rodg. Checkout 'Ticket To Jupiter' below on Soundcloud.