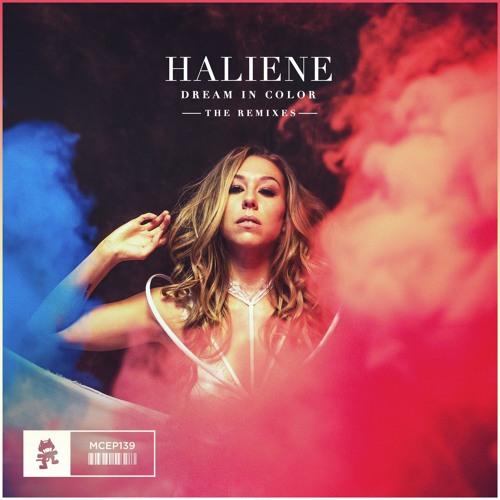 HALIENE- Dream In Color (Jason Ross Remix)
A beautiful track just got even better. Sensational vocalist HALIENE released an emotionally charged single called 'Dream In Color' that saw a massive amount of support. What's even more exciting is that the single garnered a remix pack, with one in particular that goes above and beyond the rest. Anjunabeats mainstay Jason Ross took 'Dream In Color' and provided one of the most unique spins we could find. And just like the original, the remix sees its release on Monstercat.
Showing off his production range, Jason Ross takes psy-trance and dubset to a new level on this remix. After working closely with Seven Lions, it seems as though Jason learned a few tricks from his melodic dubstep counterpart. The remix kicks off with a psy-trance drop, exploding with high tempo energy. On the breakdown, HALIENE's beautiful and striking voice bonds the song together. As the song builds back up, you anticipate another psy-trance style drop, but surprisingly, a euphoric melodic dubstep drop roars through. A seriously impressive remix from Jason Ross here.
After a heavy touring year for Jason, he now sees his second release in a month with another coming tomorrow on Anjunabeats in the form of 'Awaken' with Cosmic Gate. You'll easily be able to see the range in Jason's arsenal after that release tomorrow. In the meantime, enjoy his remix of HALIENE's 'Dream In Color' below.