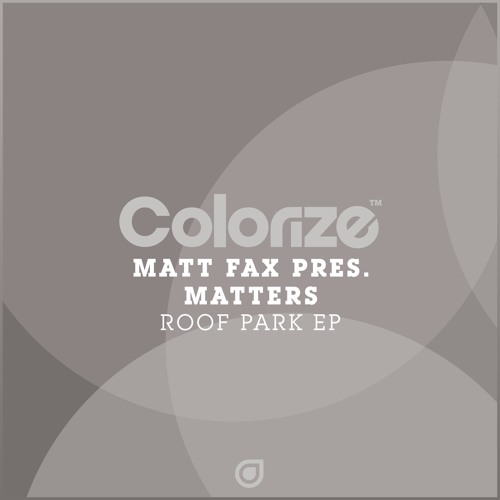 Matt Fax pres. Matters – Roof Park EP
Matt Fax is getting some serious mileage out of his Matters alias these days. Following a solo release of his track 'Roof Park,' today sees the official release of his Roof Park EP on Spotify. The six-track EP features two shiny new tracks from the prolific Frenchman, with all tracks being accompanied by their "extended" versions. It gets it's release through the Colorize record label, and is absolute progressive fire.
Fax is stoked to share his latest creation on social media:
While we have already covered 'Roof Park' in-depth here, the addition of the extended version is a lovely touch. The atmospheric and beautiful intro track sets the tone for his next song, 'Linker.' Kicking off with an urgent bass line, this anthemic track holds true to the Matters alias roots. The upbeat line mixed with intermittent sound effects come down with some soothing, ambient vocals. As the kick/snare and synth work power through, the build peaks at the perfect moment. The drumline breakdown leads into a harder synth and bass drop – pure ecstasy.
The concluding track 'Nyctophillia' makes you feel like you are walking into an underground warehouse party. The dark lead in rolls through into a head-nodding progressive groove that will keep you bopping from start to finish. Some euphoric work in the middle is best taken with eyes closed. As the siren sounds, you are taken to a higher level with some old school Basement Jaxx feels.
A classy and well-crafted EP from Matt Fax, beginning to end. It will require multiple listens as you pick out the nuance in each track.
Checkout the full EP below on Spotify.