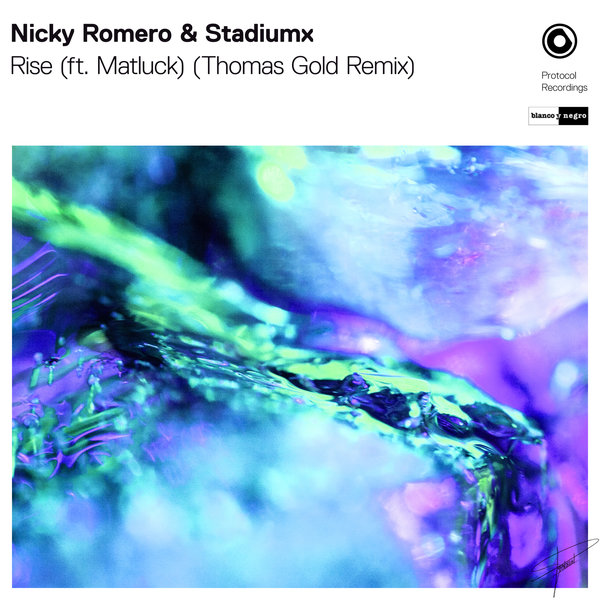 When Nicky Romero released 'Rise' in August of this year, it was an instant crowd-pleaser. He has now enlisted the help of internationally acclaimed DJs Afrojack and Thomas Gold to create two mega-hit remixes.
The original song combined progressive house with country influences to produce an uplifting and inspiring work of art. The soulful and soothing vocals from singer Matluck produced a sense of hopefulness to any listener. These remixes retain that sense of positivity but add a little more complexity, thanks to the big personalities of Afrojack and Thomas Gold.
On one hand, Afrojack's remix is deep and dramatic. He turns up the bpm and drives the song with a harder, deeper bassline. With his intense drops and booming bass, he turns 'Rise' into a hard-hitting house song that will surely be a make crowds go wild.
Alternatively, Thomas Gold's remix is ethereal and translucent. In true Thomas Gold fashion, he mixes 'Rise' with elements of trance and tech house, giving a cosmic spin to the original song.
Both remixes are remarkably unique and a must-listen for everyone. Check it out below!