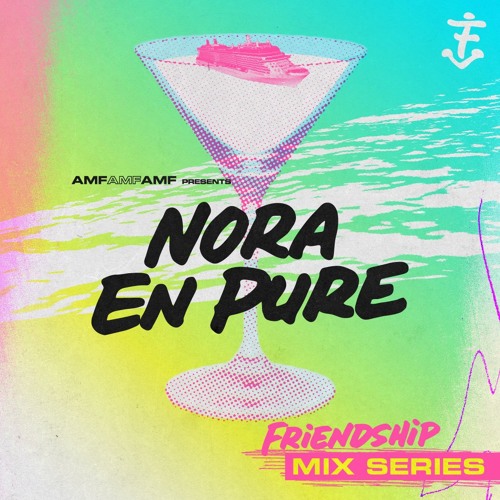 Sail along on the FriendShip with Nora En Pure
Nora En Pure has released the first mix for AMFAMFAMF's 'Friendship' series. This series directly ties into AMF's upcoming musical cruise festival The FriendShip. The cruise sets sail in December, presumably, they will continue to release these artist mixes until then.
This hour-long mix is full of beautiful songs. It has such a strong tropical vibe, especially with the first track an original mix of 'Donut Lie' by Sllash and Doppe. This is definitely something that is meant to be enjoyed while sailing through the Bahamas.
It keeps up the energy throughout the entire mix, and none of it feels boring or repetitive. Nora En Pure is known for keeping things light and melodic. There are no dark, heavy beats here, which fits the theme of a friendship cruise.
Though this mix was made to be enjoyed on a tropical adventure, those of us who can't go can still enjoy the music and dance along. Who knows, maybe by listening to this in the middle of December, we'll be able to stay warm. At least we'll have something to dance to.
Keep an eye on AMFAMFAMF's Soundcloud for further releases in this Friendship Mix Series. The lineup for this festival is full of big names, and it's no telling who will share their set with us next.
Listen to Nora En Pure's full set below.