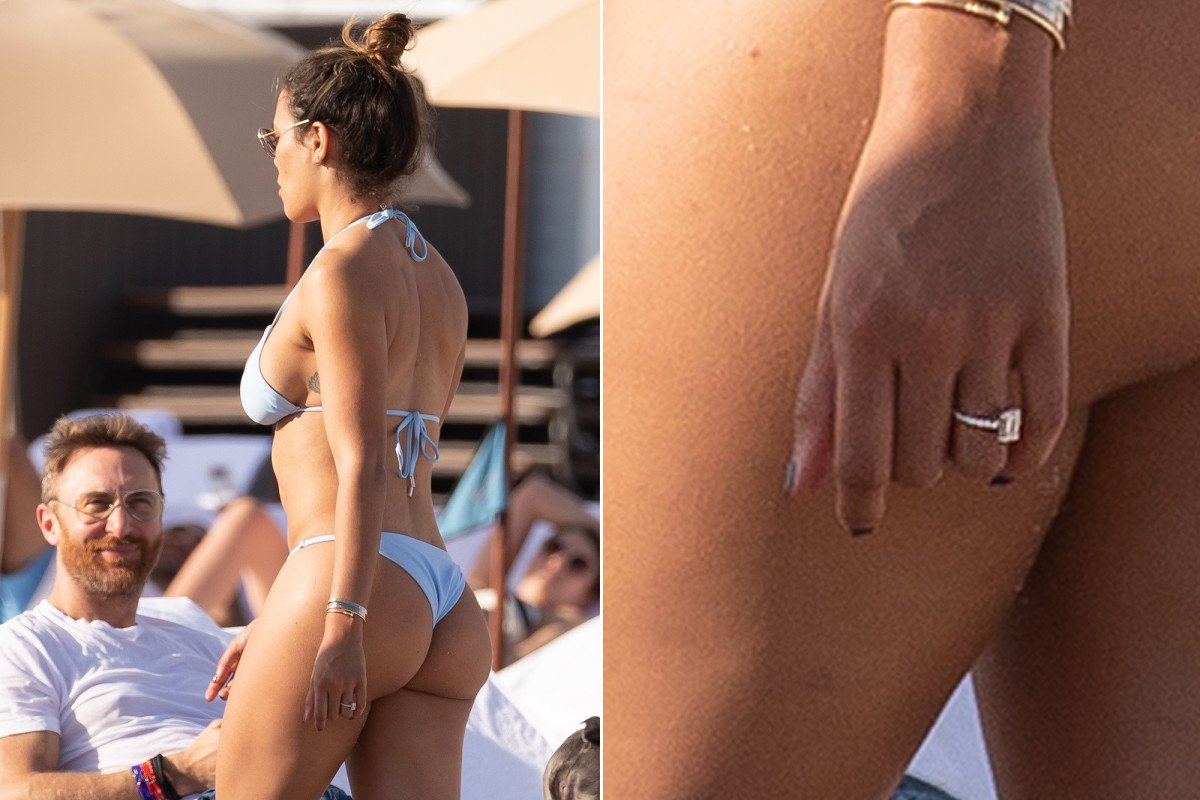 David Guetta, currently 51 years old, is known for his years of experience, which includes his musical and personal wisdom. If we analyze and dissect his past, fans will re-discover that the beloved French producer was once married for more than 20 years to Cathy Guetta.
In 2014, the couple parted ways. Although divorce is a truly troubling time, Guetta found love again in 2015, a mere year later, when he met Jessica Ledon, a stunning actress, currently 24-year-old.
Recently, the couple has been under the microscope, not because of their age difference, but because Ledon was spotted rocking a HUGE diamond ring during a trip to Miami.
TMZ has reported that the beautiful rock is a promise ring, gifted to Ledon by Guetta; however, speculations have continued to surface as the producer's reps have yet to confirm, or deny, these intriguing rumors.
All we can say is that the ring is stunning, and suspiciously placed on her ring finger – where most new fiancés would flaunt their news… What do you think?