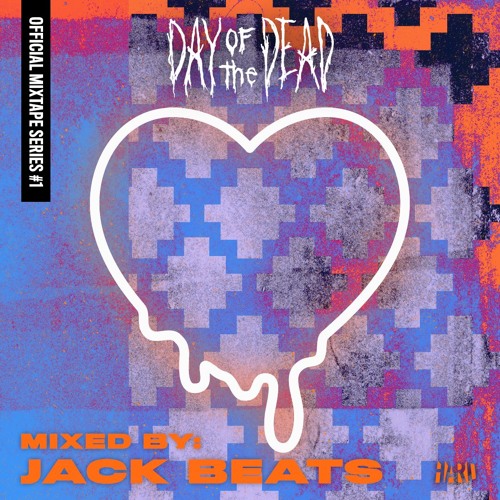 Jack Beats Day of the Dead Mixtape
HARD's Day Of The Dead or HARD DOTD as its known online, is back, and we couldn't be happier. The event will be taking place this weekend at the Los Angeles State Historic Park. The one day music festival will be returning for the first time in nearly three years. This is the same venue that the very first Day Of The Dead was held at back in 2012. It is located in Downtown Los Angeles.
The venue has recently seen itself get an upgrade, but this doesn't change a thing. If anything, it only makes the events there better. HARD DOTD will feature everyone from Justice, to Knife Party, Shiba San, Felix Da Housecat, and even Jack Beats.
HARD DOTD Mixtape
To help get us ready for DOTD, the folks over at HARD have started an official mixtape series. They decided to get the one and only Jack Beats behind the decks for what seems to be the first edition of the DOTD 2018 Official Mixtape Series. 
Jack Beats drops tracks from everyone to include Dances With White Girls, to Jaxx da Fishworks. He even included a couple of his own productions as well. With a run time of 46:34, this is a pretty fun mix to listen to. If you happened to check out his CRSSD set, you might love this one.
Hard Day Of The Dead will take place this Saturday, November 3rd at the Los Angeles State Historic Park. You can get your tickets here, see you soon!