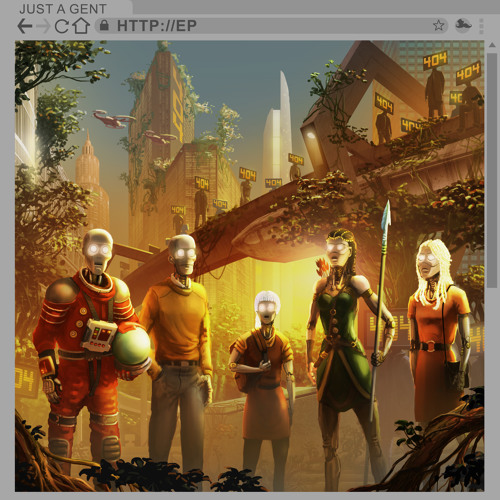 Just A Gent – http://EP
Just A Gent just released his sophomore EP aptly titled 'http://EP' containing his smash hit '404'. Six tracks comprise this album ranging from chill to emotional electronica. It showcases his signature sound that fans have fallen in love with. This is one young artist that shows no signs of stopping.
'Drowning' is an emotional electronic track featuring the sultry voice of Brisbane producer, Yvng Jalapeno. The flute notes in the background mixed with the laid-back trap kick and bass give us more proof that Jacob is a genre-mixing genius. There's a lot of sass in this one, so enjoy.
'Injustice' features Dia Lone and is a harder electronic track. The drop is all killer and no filler. Heavier dance vibes shine through this club-ready banger. As his most recent single, this one is consistent with his love trap sound but still adds a variety of laidback mystery to the EP.
'Vibe' is another unique track that features T$oko's rapping. Fans have taken to the sound so much they are requesting an instrumental version. This track is slow and follows the trap bpm but that doesn't stop us from moving our bodies to that sick beat.
'Hold' is an infectious crowd-pleaser featuring critically acclaimed songwriter Thief. An emotionally chilling track, this song perfectly enraptures the glory of Grant's sound. From the catchy lyrics to the smooth bass kick, the powerful energy during the first and second drops are comparable to the great Illenium here.
'404' released just 9 months ago and is his 2018 heavy hitting banger with a multitude of bass in your face. The piano synth sequence following into his trap sequence is fire. If you aren't headbanging to this one, we suggest you get to it.
'Space Odyssey' features the amazing vocals of Thandi Phoenix and brings the sexy to chill, love trap ballad. It starts off slow with a vaporwave feel and then drops into an insane upbeat twist. Feel that rush of energy through your veins because this dance track is hot!
Take a listen and enjoy the latest fresh tracks from the young Aussie below!
Just A Gent – http://EP