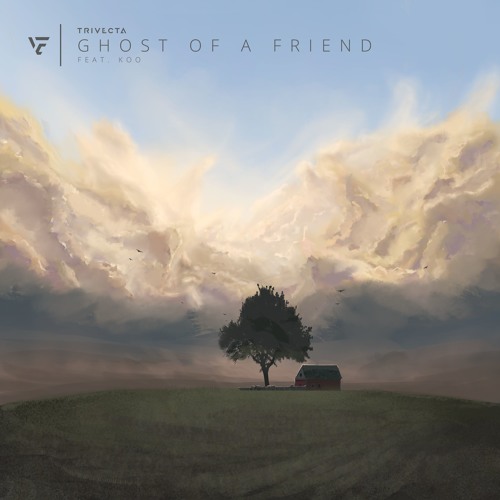 Trivecta – Ghost Of A Friend (feat. Koo)
In the realm of melodic bass there are few producers more accomplished or talented than Trivecta. From his first release on Monstercat to his most recent track, 'Axis', he provides some of the best blends of elements from trance to dubstep and beyond. While some of his recent releases like 'Axis' and 'Falling' are a bit on the heavier side, where he really shines is on the more melodic side of productions. And his latest release, 'Ghost Of A Friend' is a perfect example of just that.
"This is a super chill track that I've actually been sitting on for a few years now. I'm a big fan of music that's super nostalgic and based around a slow-burning journey. That's what this tune is all about."
'Ghost Of A Friend' is nothing if not an absolutely gorgeous tune through and through. With the help of Koo's nostalgic & airy vocals, Trivecta successfully creates a piece of music that takes listeners on that slow-burning journey. We're glad he decided to finally release this tune and we're definitely looking forward to more releases like this in the future. Give Trivecta's latest melodic masterpiece a listen below.
Trivecta – Ghost Of A Friend (feat. Koo)