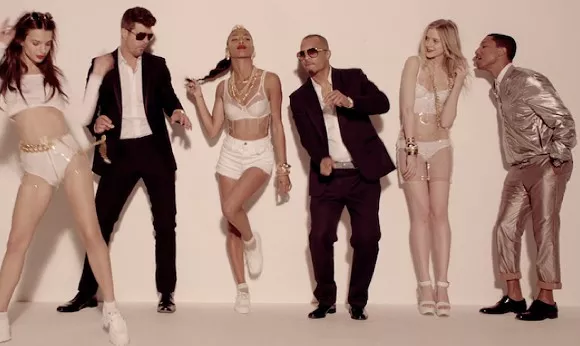 Well, there are no 'Blurred Lines' anymore, folks…the legal battle dating back to 2013 over whether the talented Pharrell Williams and Robin Thicke stole Marvin Gaye's classic track 'Got To Give It Up' has finally come to an end. Let's just say that it's a good thing that both of the musicians have an impressive net worth because a California federal judge has ruled in favor of Gaye. The American artists will need to cough up a whopping $5 million, excluding the interest until it's paid in full.
In addition, Billboard has stated that the 'Ain't No Mountain High Enough' creator's family is also entitled to half of the profits that the tune brings in regarding publishing and songwriting revenue. It's also important to note that in 2016, Williams and Thicke appealed a jury verdict from 2015 that resulted in the duo owing a shocking $7.5 million to the Gayes. Furthermore, the judge chose to reduce it to $5.3 million.
In March 2018, a federal court upheld the verdict. Fast forward through the several years of court appearances, and the duo owes the family practically the exact amount of money.
Five years is a long time – although the ruling is unfortunate, we can presume that they are pleased that this can all be put to an end.