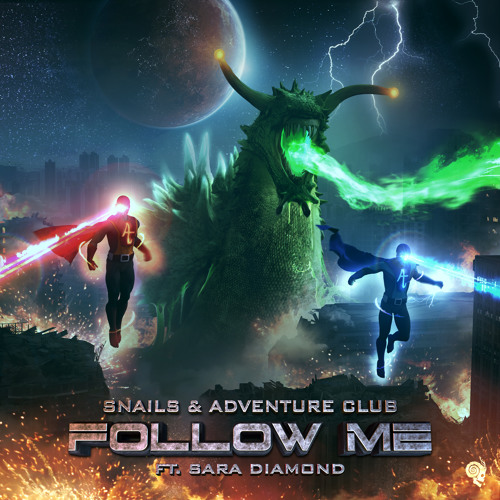 Snails & Adventure Club – Follow Me (feat. Sara Diamond)
What happens when two top name artists join forces together? A new banger is made and that's exactly what Snails and Adventure Club did. Their latest single 'Follow Me', featuring singer Sara Diamond, is out right now. This exciting collab entails Adventure Club's melodic sounds that remind some fans of their previous music production. Snails brings out his signature vomitstep and it is massive. Released by Snails' own record label called Slugz Music, there is no doubt that their song will go far.
'Follow me' begins with Sara Diamond's vocals played along with the slow and steady beat. It definitely eases in listeners with its melodic sounds. Soon, the build-up comes in and it speeds up with the bass and synths. Once the drop hits, fans go crazy when Snails releases his vomitstep sounds. The track itself makes you want to follow the dubstep experience. Overall, Snails and Adventure Club have listeners vibe to every beat and it is unforgettable.
Check out and listen to 'Follow Me' below. You can also pre-order Snails' upcoming SLIMEAGEDDON album. He is currently on his 'The Shell 2.0' tour and you can watch him at a city near you.
Snails & Adventure Club – Follow Me (feat. Sara Diamond) | Stream/Download