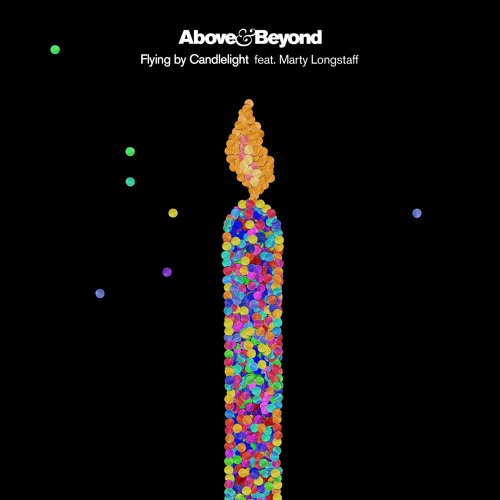 Above & Beyond feat. Marty Longstaff- Flying By Candlelight
Friday has arrived; the best day of the week. The work week has finally come to an end, weekend parties are starting to materialize, and new music from Above & Beyond has graced the airwaves. As first premiered during ABGT 300, A&B teamed up with 'Tightrope' vocalist Marty Longstaff on their new track titled, 'Flying By Candlelight'.
This pairing between A&B and Longstaff has grown into something of a powerhouse. The legendary trio have quite the impressive track record of tapping talented vocalists for their music. Longtime vocalists Zoe Johnston, Richard Bedford, and Oceanlab vocalist Justine Suissa are all beloved by loyal and casual fans alike. It's clear that the time has come that we include Mr. Longstaff in that impressive list of artists.
The chemistry between Above & Beyond and Marty Longstaff shines in full display in 'Flying By Candlelight'. Focusing on the club mix, the track starts off with a simple drum beat that gradually builds up every measure. The opening bass kick is fluid and heavy, with a bit of a darker ambiance to it; something totally opposite from the rest of the song. A&B's signature production, along with their ability to exude euphoric emotion and feeling through melodies and chords, comes in at every turn.
Make no mistake, what truly makes 'Flying By Candlelight' truly special is Longstaff's vocals. His voice carries with it an old school feel, with an unmistakable softness that you can't help but fall in love with. His voice, mixed with his beautiful words and A&B's uplifting and powerful production, makes 'Flying By Candlelight' the new feel-good Anjuna anthem.
'Flying By Candlelight' is the first release from their upcoming Common Ground Companion EP which hits shelves March 29th. In the meantime, make sure to give the new track a spin below and let us know what you think.