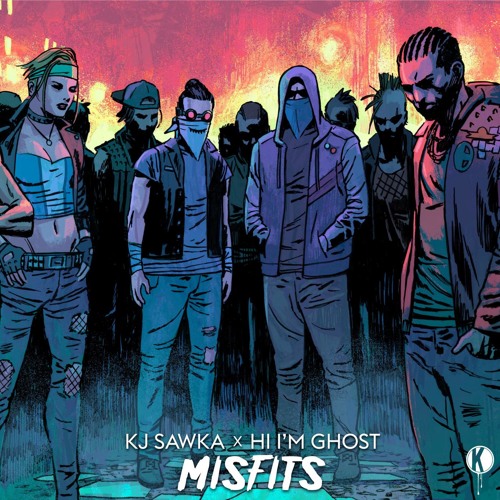 Kj Sawka X Hi I'm Ghost – Misfits EP
With a new year comes new resolutions. And it seems like Hi I'm Ghost's resolution is to give their fans a bunch more amazing new music. Fresh of their recent release of 'Wat' on Kannibalen Records, they're teaming up once again with legendary drummer Kj Sawka to release not just another track, but a full EP on the label. This is their Misfits EP.
Kicking things off with 'NVR BE', KJ Sawka and the boys change things up and give the listeners not a riddim track, but a fresh bass house track that's nothing but straight fire. They follow that up with an equally hot 'Misfits', that provides all the bass-y goodness that listeners could ever want. And closing out the EP is a speedy remix of 'NVR BE' by Kj himself.
All in all, Misfits is definitely stands as one of the best EP's released yet this year. Check out the full EP in all its splendor below and be sure to grab your own copy in the link.
Kj Sawka X Hi I'm Ghost – Misfits EP | Download