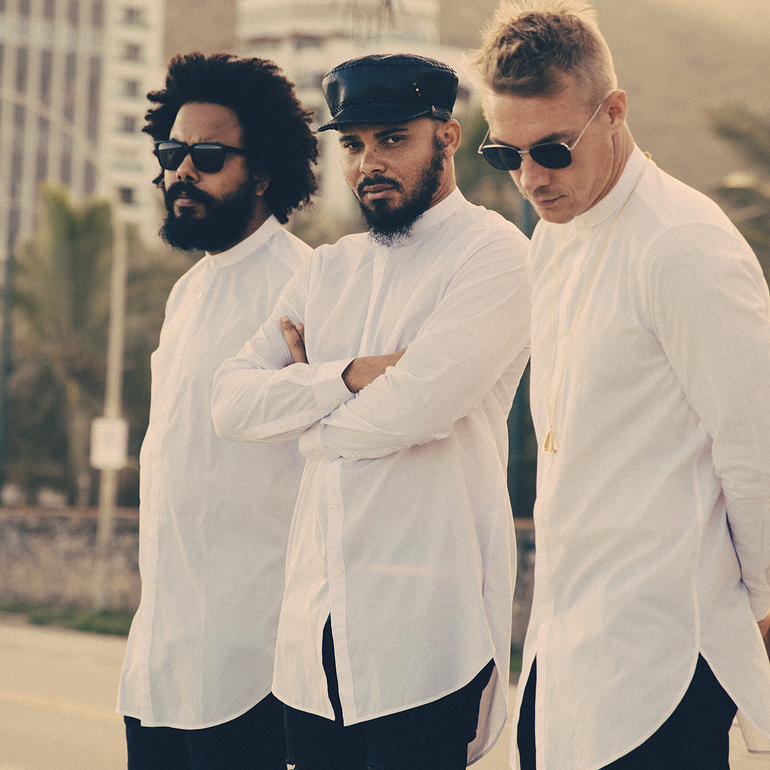 Major Lazer Tease Music From Upcoming Final Album
Major Lazer have shared a brief clip of a live show teasing their fourth and final album. Back in September of 2018, Diplo announced that the upcoming project would be the end of an era as he moves on to focus on other projects such as LSD (with Sia and Labyrinth) and Silk City (with Mark Ronson). Since the announcement, we've heard very little. That is until recently, where we were reminded that the album is on the way.
The clip posted on twitter seems to be filmed somewhere on a festival stage where the trio are playing a new track to a booming response from the crowd. Captioned "I know u guys are ready for this album #ML4."
The track sounds very Lazer-esque with a unique combination of EDM and Latin American-style rhythms. Unfortunately this is all we have to work with for now about the project. As their final album, the trio will surely bring their best heat for the finale. Make sure to stay tuned for updates.
I know u guys are ready for this album #ML4 pic.twitter.com/HhsHYrroGO

— MAJOR LAZER (@MAJORLAZER) January 23, 2019