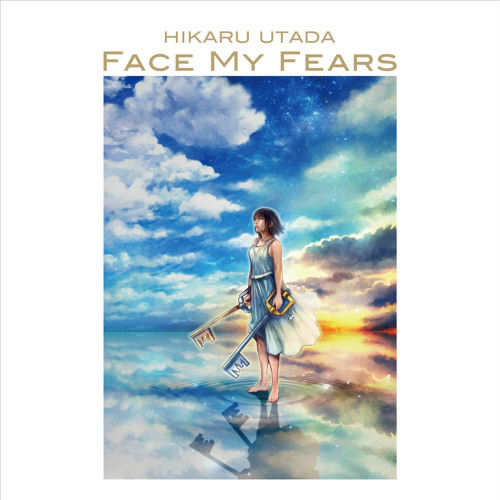 Utada Hikaru & Skrillex – Face My Fears
It is finally time. The full version of 'Face My Fears' the highly-anticipated theme song for Kingdom Hearts 3 has just dropped. We got our first look at the song back in December, and the hype for it has only grown since then.
The song is beautiful. It starts simply with a very delicate piano. The build-up is very gentle as it leads into the chorus. That's the most striking thing about the song. It very clearly has the EDM feel to it. But it's nothing too extreme or heavy-handed. It's very accessible to those who don't like that genre. Skrillex is very good at what he does, and Kingdom Hearts means so much to him. It's evident just how hard he and Utada Hikaru worked on this song.
The lyrics are full of weirdly structured questions and statements. "Breath…should I take a deep?" This is likely ties into the game. It feels similar to the theme song of KH2 with the reversed words. The songs of each game hold a lot of meaning.
There were a lot of haters when the teaser dropped, of course, because it's the Internet. But looking at the comments of the full song, it seems that they're mostly okay with it now. And that's how it should be. Not only is it a good song, but it also fits with the feeling of the previous two. The song, much like the game itself, has grown up.
Like it or hate it, this is our theme song. It gives us hope and even more hype for the game to come out at the end of this month. Not much longer to wait now.
Utada Hikaru & Skrillex – Face My Fears