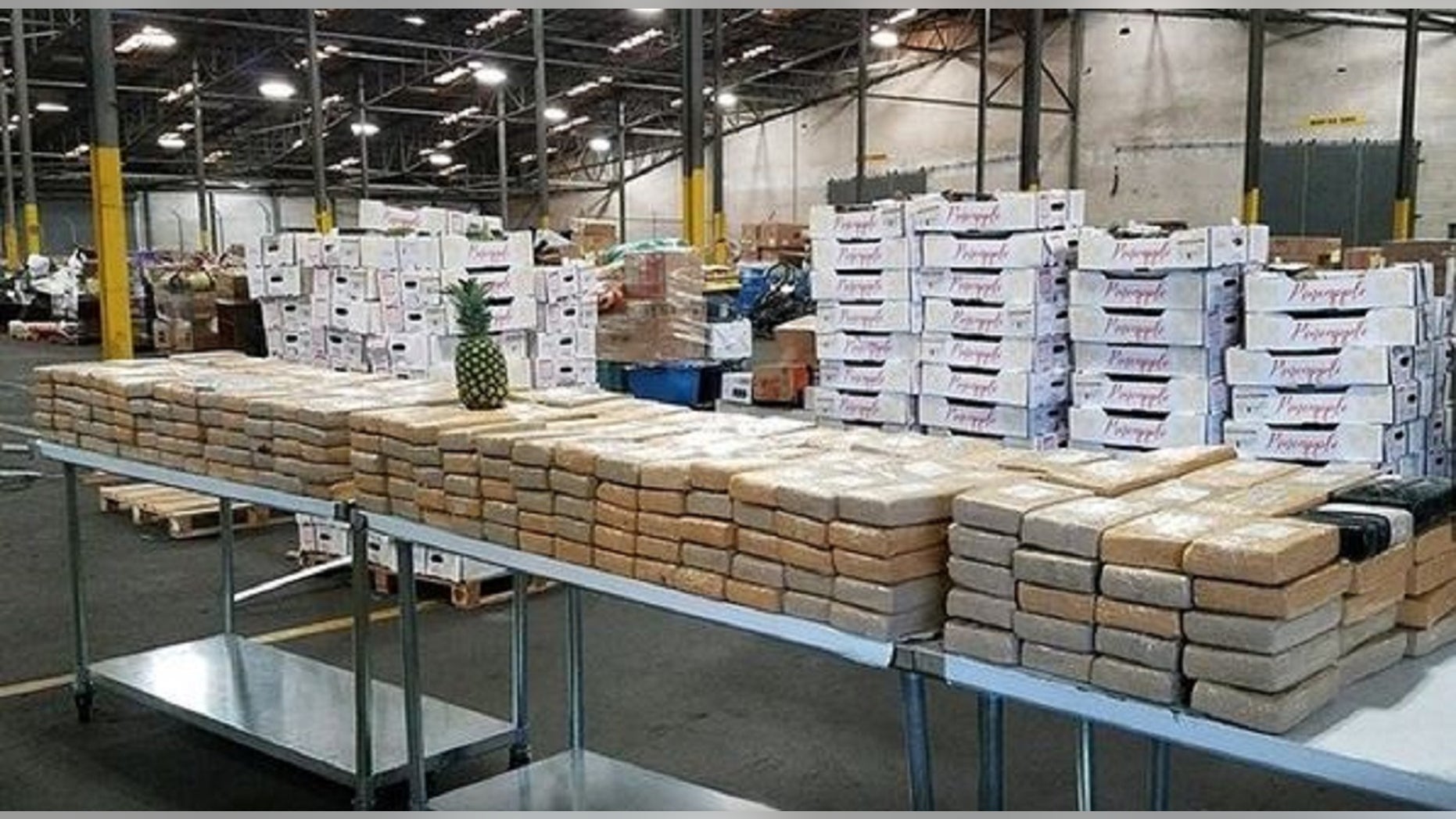 We applaud the creativity that drug busts have offered over the years. The most recent one comes from a shipment of cocaine seized at Georgia's Savannah seaport. Valued at $19 million, US Customs and Border Protection seized an extraordinary payload.
450 packages arrived hidden inside pineapples on a ship from Colombia back in November. In total, everything weighed more than 1,150 pounds. A subsequent field test by the Office of Field Operations confirmed they contained the drug.
CBP proclaimed the bust to the public on Friday.
"This was an outstanding interception of narcotics by our CBP officers." -Savannah's CBP Area Port Director, Lisa Beth Brown
What a catch indeed! As authorities currently investigate the drugs and its seizure, this is a reminder to reinforce against drug smuggling. We now know that the shipment originated in the coastal city of Cartagena. At this time, no arrests have been made.
The work that these officers do each day to stop illegal activity at the borders and ports of entry is huge. On a typical day, customs agents seize over 5,000 pounds of drugs. Every time you cross a barrier, the drugs increase in value. Throughout our time, the drug trade has become a gigantic criminal enterprise in America. With a market value heavily dependent on geographic location, it's no wonder things needed to get creative here.
Latin America is a critical zone for drug production and trafficking. Colombia, Peru, and Bolivia are the world's main cocaine producers. Central America, Mexico, and the Caribbean are the prime corridors for drug transport into the US and Europe.
While eradication programs lower levels of production in one country, production is pushed into another. The "balloon effect" remains consistently steady. Despite decades of the US-led drug control efforts, momentum continues to build. Our priority is in the eradication of production, interdiction of traffic, and criminalization of consumption. Drug production, trafficking, and consumption shall not prevail.