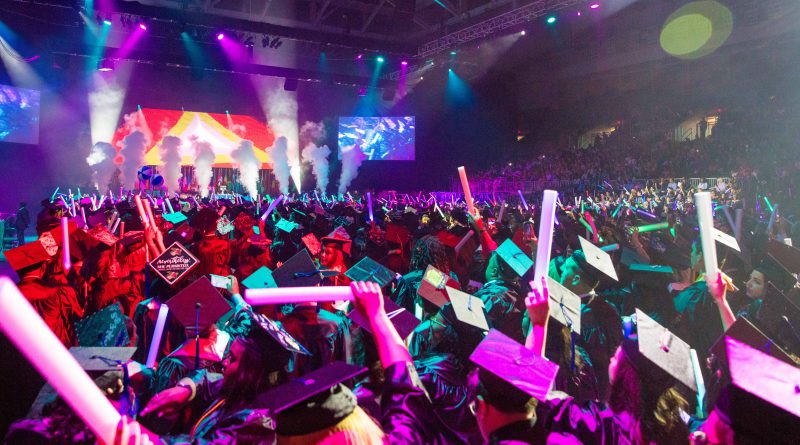 It's all about diversification. Artists seem to be finding new and clever ways to market themselves. This holds true for Kaskade and Marshmello, who will perform at a series of EDM graduation concerts known as Grad Bash. Beginning in 2018, Universal Studios has steered into the EDM craze and gotten on board in their own way.
We can all agree – our graduations would have been much more festive with prime talent such as these two. In addition to Kaskade and Marshmello, Jason Derullo will also join the festivities.
The Grad Bash series will begin Friday, May 17th at Universal Studios, Hollywood. Senior graduates will sift in to the park beginning at 5:00pm, then will have exclusive access to the DJ performances from 8pm-2am. This is in addition to exclusive park performances, discounts, ride events, and much more – sounds epic! It also seems like a safe and innovative way to expose youths to the culture minus the negative influences – win-win.
You can view more on this exciting event from the Universal Studios Youth Programs page here. Below, check out the official hype video for the EDM graduation concert series Grad Bash!
Friday, May 17 – Marshmello
Thursday, May 23 – Marshmello
Thursday, May 30 – Kaskade
Friday, May 31 – Kaskade
Thursday, June 6 – Jason Derulo
Friday, June 7 – Kaskade