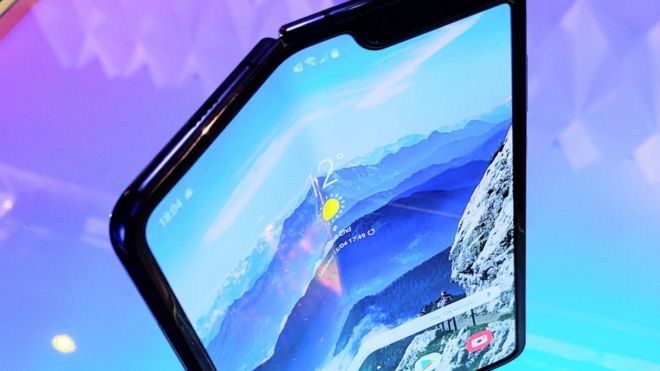 While Samsung is often pitted head-to-head with Apple, there's no denying its competitive next-level innovative technology. It was only a few months back when the Galaxy Fold was unveiled, and the concept at that time was mind-blowing to some. With such unprecedented developments, it comes as no surprise that Samsung has now encountered some setbacks. So much so, that the company pushed the release date back.
This comes after many reviewers report problems with their sample devices. Some faced the issue of unclear instructions. Mistaking a factor screen protector, users subsequently peeled off a layer of the film on the screen instead. Contrarily, others experienced display defects. One reviewer even noticing a bulge before it developed into dead pixels. Samsung has reportedly linked the main issue to the hinge and pressure caused onto the 7.3-inch internal screen.
Previously set to launch April 26th, the new release date has been put on hold with a due date aimed towards the next few weeks. Hopefully, Samsung figures out a reliable solution soon—because there will definitely be blood with a stammering $1980 price tag. Perhaps the world just isn't ready for a folding screen just quite yet, as proven by Huawei's struggles as well in this tech race.