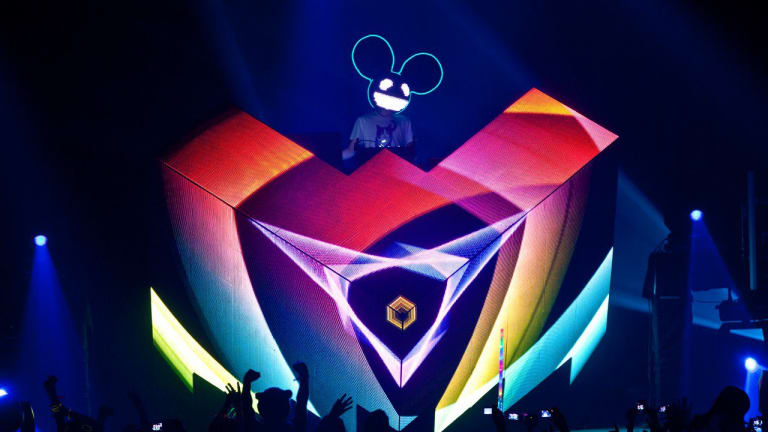 Mark your calendars, ravers. On Friday, August 23, 2019, prepare to witness history unfold. The notorious deadmau5 will be bringing his captivating Cube v3 to Creamfields 2019, marking it's UK debut!
The new production promises to be the most complex and intricate stage production from the Canadian producer yet. This extraordinary piece of technology made its debut at Miami's Ultra Music Festival. Fans around the globe marveled at the Cube's wondrous production.
If the 'Hurricane' musician's performance was any indication as to what's in store for this year's edition of Creamfields, fans are in for a serious treat!
Will you be attending? If so, do you believe Deadmau5′ new production will be even more magical once it gets set up in the UK? Let us know…