Apple's WWDC 2019 keynote brings us new technology and updates in their family line of products for iPhone, iPad, Mac desktops, Apple TV, Apple Watch, and more. Apple unveils the Mac Pro and Pro Display XDR, perfect for creatives, especially music producers and artists. Dark mode and new privacy sign-in options are also coming to iOS 13, iPadOS, and MacOS Catalina.
Powerful Production Tools with Mac Pro and Pro Display XDR
The Mac Pro will provide the ultimate CPU performance and rendering for creative individuals and the like. Featuring a 28-core Intel Zion processor that functions at 300 watts and a massive heat sink for cooling, this desktop can run unconstrained at all times. The Mac Pro also features 6 channels of ECC memory and a built-in 1.5TB. This is the perfect system for music/video producers and app developers. The "cheese grater" design is actually a "design inspired by nature" to optimize air flow, as Apple states. The Mac Pro will be available for $5999, this coming Fall.
"We designed Mac Pro for users who require a modular system with extreme performance, expansion, and configurability. With its powerful Xeon processors, massive memory capacity, groundbreaking GPU architecture, PCIe expansion, Afterburner accelerator card, and jaw-dropping design, the new Mac Pro is a monster that will enable pros to do their life's best work," said Phil Schiller, Apple's senior vice president of Worldwide Marketing.

Apple Press Release
The Apple Pro Display XDR will feature a 6K resolution HDR monitor, designed to match the new Mac Pro. it features a 32-inch panel with 20 million pixels and a retina display.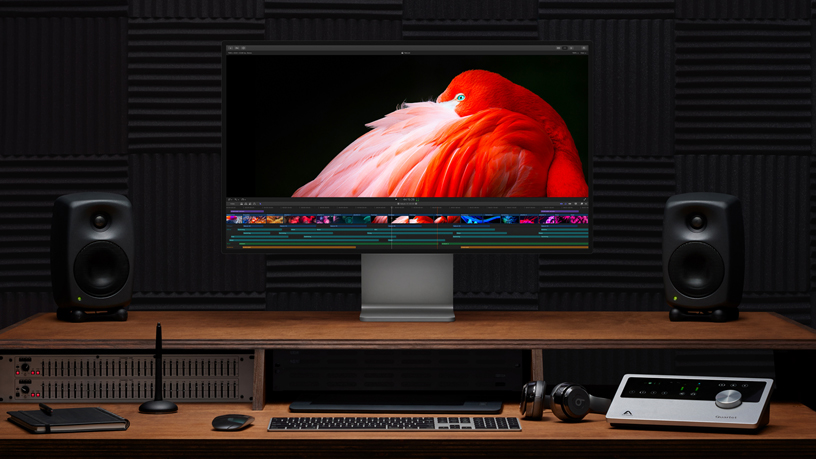 iOS 13 and Dark Mode
iOS 13 brings new features to iPhones that introduce new privacy sign-in, swipe keyboard, more photo tools, and dark mode. Users can switch to an alternative dark mode color scheme that replaces light-colored interfaces. Bring on the dark side! While dark mode is just an aesthetic update, iOS 13 does provide a new advanced feature called "Sign-In With Apple." This allows fast, easy sign-in without tracking user's private information. Way to go, Apple on taking the moral high-ground! No longer will you have to sign in with facebook or google if you have an iPhone. Use your face ID, avoid tracking, voila. Face ID unlocking will also be faster by 30%. iOS 13 will also improve with 2x faster app launch speed, and 50% smaller app updates. Per the new photo tools, Apple gives us new portrait lighting effects, improved editing interfaces, and the ability to rotate and filter videos. Lastly, iOS 13 also brings new Memoji avatars that create a customized sticker pack for users.
iPadOS and MacOS Catalina
iPads will get their own operating software that will increase productivity. Multitasking will be made easier with a better multitasking interface and the ability to pin widgets to the home screen. iPadOS also allows support for USB thumb drives and the ability to import photos directly from a camera.
MacOS Catalina removes iTunes app and introducing Apple Music, Apple Podcasts, and Apple TV. MacOS also supports a new feature called Sidecar, which supports the iPad as a second display. This is a great tool that can allow artists to use their iPad as a sketch pad, or for video editors working with Final Cut Pro X. Sidecar also runs wirelessly, which means more mobility!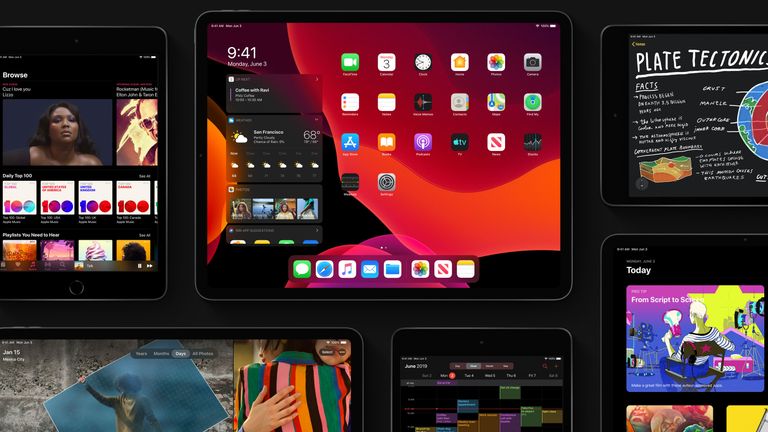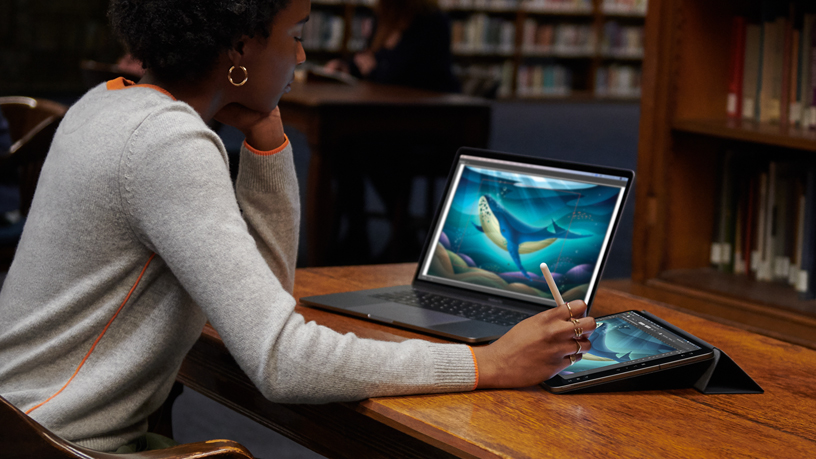 Apple Watch and More
Apple Watch will also get new features with watchOS 6 like voice memo, calculator, audiobooks, and tip calculation. There will also be an app store and independent apps on the Apple watch that do not require the iPhone. With extended run time API, the Apple watch can provide new features like reminder pings when the time changes, or when it's simply time to brush your teeth.