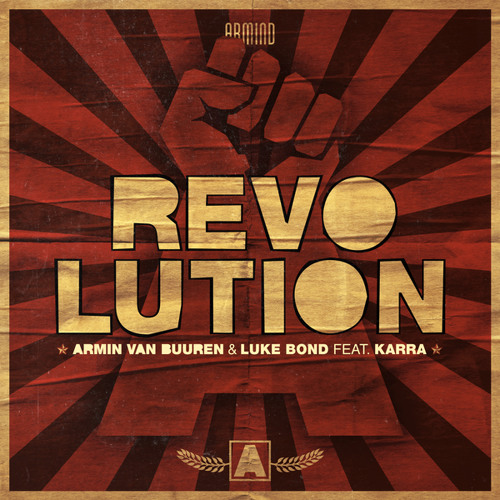 Armin van Buuren & Luke Bond – Revolution
Hot on the heels of his much awaited remix for 'Jump', Armin van Buuren has unleashed his latest offering 'Revolution', and it sounds nothing short of a genuine summer anthem. The uplifting tune will be released off the ARMIND label and features the promising British producer Luke Bond.
Luke Bond gained rapid fame bursting onto the scene in 2012 with a massive hit 'The Other Side'. He also scored ASOT tune of the week with the same. Luke has since dished out a swarm of bouncy modern trance anthems which has earned him the support of major names such as Paul Van Dyk, Nicky Romero and Gareth Emery.
'Revolution' is a tune that contains many elements of the dance music spectrum and does not disappoint in its entirety. The peppy nature of the song with a heavy bassline and a tension filled drop only gives it an extra zest. It looks like Armin is ready to deliver another blockbuster of a track and we cannot wait for it. Listen to the song below and let us know your thoughts.
Armin van Buuren & Luke Bond – Revolution