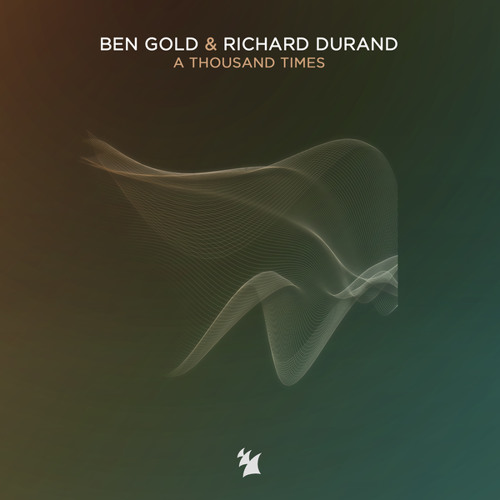 Ben Gold & Richard Durand – A Thousand Times
Ben Gold needs no introduction for his great productions, but he's back with a new collaboration. Partnering with Holland's hottest new trance DJ, Richard Durand, this is an uplifting piece sure to make you soon.
The piece is called 'A Thousand Times' and it is a blend of harmonious strings and symphonies of synths. The rush, the euphoria, everything you feel from listening to this song will take you higher than trance has ever taken you. It is pure bliss in a track that reaches your ears, heart, and face. With a lighter tone, the chord progressions ride the wave of emotion. Heavenly arpeggiation makes this one worth listening to a thousand times.
It comes as no surprise to us that Gold would partner with Durand. Richard uses 4 CD decks and effects units to create whirlwind cutting edge tunes. His technical wizardry can be felt in this piece. He has a clear passion for music and people watching him on the dance floor. A showstopper and a crowd pulling DJ, it can be safe to say we can see him rise through the genre ranks.
Adding yet another stellar track and artist to the Armada Music arsenal, it's looking to be a great year for trance. A dynamic sounding piece, this would not be possible without both artists and their signature sounds. They both work their crowds into a frenzy with their music. Elements of progressive trance shine through, courtesy of Durand. We can't wait to see these two tackle one continent at a time, either together or separate. Gold is already on his way, with Richard not seemingly far behind.
With all the right chemistry, solid and defining sound, they are priceless in the pursuit of musical perfection. Listen to the track below and get a taste for Richard Durand!
Ben Gold & Richard Durand – A Thousand Times |