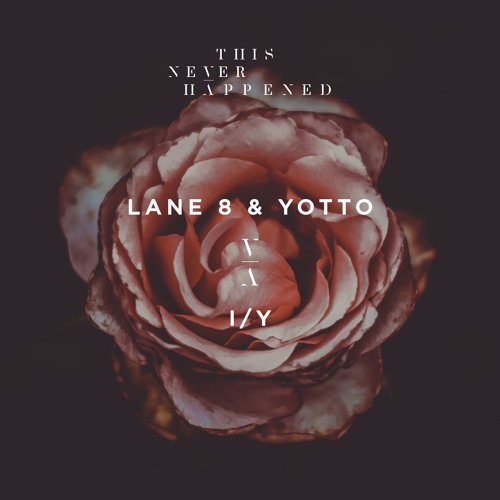 Coming through with an anticipated release, Lane 8 and Yotto officially revealed 'I/Y'. The collaboration arrives in minimal time since preparing us with teasers. Luckily for us, we had the opportunity of hearing the track earlier as it closed out his Summer Mixtape. In order to give their work a comfortable home to reside, they placed 'I/Y' on This Never Happened. This happens to be the label owned by Daniel 'Lane 8' Goldstein himself which hosts artists whom he supports. For example, Anderholm, Ocula, Solanca, Jerro, and many more's music can be found on the imprint.
With a steady ethereal pad and an escalating arpeggio, the track kicks off as it builds layers. Furthermore, the trotting percussion gently leads into the sticky kick and grumbly bass. 'I/Y' builds on those elements maintaining a consistent sweet yet comforting sound. Diving into the second half of the song, we can hear a stretched out bridge with a build-up that bides its time. As a result, the quick fill jumping into the chorus amplifies as the tension relieves itself. From that point, the song reverses its sequence by stripping elements as a low-end piano takes over. Bringing all these elements together, Daniel and Otto produced a track suitable throughout the entirety of your day.
For more regular updates on Lane 8, he just started a newsletter to connect with his fans. In addition, if you want the opportunity to see the artist in action, consider checking on his Summer Gatherings events here. On the other hand, click here for Yotto's tour schedule and more.
Listen to Lane 8 and Yotto's 'I/Y' below!