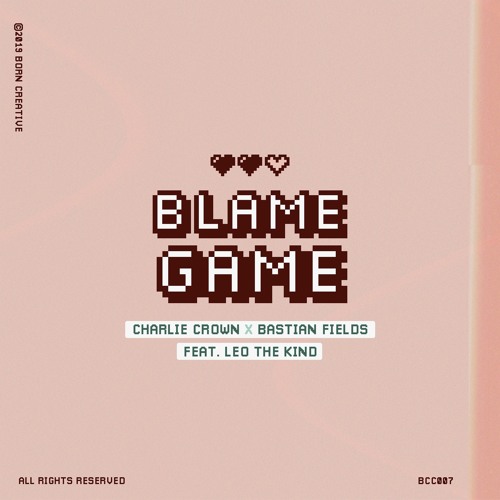 Charlie Crown & Bastian Fields – Blame Game feat. Leo The Kind
Summer is currently heating up and so is Miami-based artist Charlie Crown. The last we heard from him he dropped his first track of the year, 'Brutal'. And now he's looking to follow that up with his second single, 'Blame Game', with Bastian Fields and vocalist Leo The Kind.
"Bastian and I collaborated on this song like a year ago and then Leo The Kind brought life to it with his amazing lyrics. "
And that it did. Leo The Kind's sultry vocals carry the beginning of the track into the first drop where Charlie Crown's production abilities really shine. The finished song is a fun, summery piece that's perfect for the time. Give it a listen and be sure to grab your own copy as a free download in the link below.
Charlie Crown & Bastian Fields – Blame Game feat. Leo The Kind | Free Download