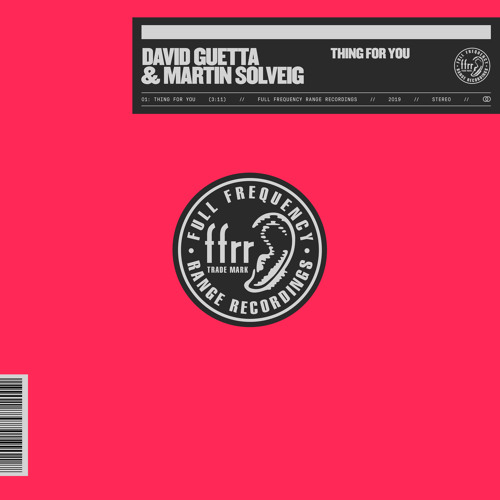 David Guetta & Martin Solveig – Thing For You
It's summer, and that means summer bangers. With steamy music coming from every direction, a special new tune is here today. Just in time for summer, David Guetta and Martin Solveig have dropped 'Thing for You'.
This is the first collaboration between longtime friends Guetta and Solveig. With an Instagram post from June shared on Solveig's account, questions regarding the collaboration came about. The duo was spending some time together in Ibiza, working together in the studio. With both producers coming from the french house scene, the track has their french influence all over it.
Guetta and Solveig outdo themselves for summer here. 'Thing for You' takes on sexy vocals with someone who has conflicting feelings with love. Enticing as ever, the sultry lyrics continue, "I've got a thing for you, I've got a thing for the things that I shouldn't do". Building up to a luscious hook, the drop maintains a humble, almost minimal vibe. The song is clearly going to be a big summer house hit.
Guetta has been keeping busy this summer. New upcoming releases include a ton of big names including Dimitri Vegas & Like Mike, Natti Natasha, Daddy Yankee, AFRO BROS, MORTEN, and Aloe Blacc. Both Guetta and Solveig are holding residences in Ibiza this summer. Guetta at Ushaia, and Solveig at Pacha.
The new song is out now on FFRR, Pete Tong's label. Check out 'Thing for You' streaming everywhere now!
David Guetta & Martin Solveig – Thing For You