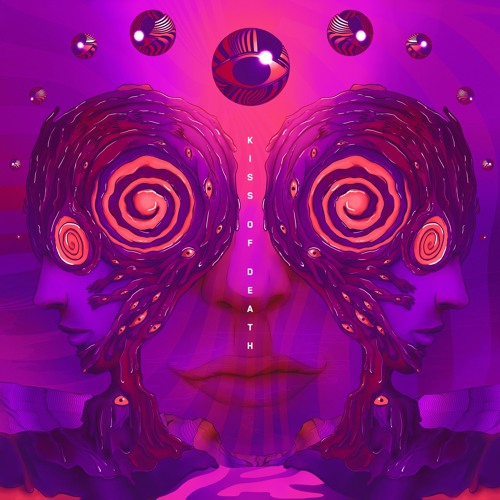 REZZ & Deathpact – Kiss of Death
REZZ is back with another single off her Beyond the Senses EP, releasing on July 24, 2019. This time, she collaborated with mysterious producer Deathpact, titling the track 'Kiss of Death'. They delivered nothing short of an absolute banger.
This song starts with an eerie, ominous sound that sounds like an alien breathing. Maybe Space Mom just recorded herself into the mic. After that, the dark vocal that says "kiss of death" comes in. This only adds to the song's dark horror theme. REZZ & Deathpact completely threw out the normal formula of a melody and then a drop on this song. They made that dark intro and transitioned it into the buildup. Then, the drop is very familiar as it has that classic REZZ sound. It's very wonky and bass-y. It will definitely get you headbanging and vibing. After the first drop, there's a breakdown that includes a rock-like drum solo sample that turns into the second buildup. The second drop is just as creative and mind-bending, perfect for you aliens listening.
All in all, this new track is incredible. It gives listeners the classic REZZ we know and love. In addition, it gives listeners the mysterious vibes of Deathpact. This new single only gets us more excited for her brand new EP. You can listen to it here for YouTube or down below right now. What do you think of this awesome new record?
REZZ & Deathpact – Kiss of Death | Download